New lawsuit: MSU failed to protect sexual assault victim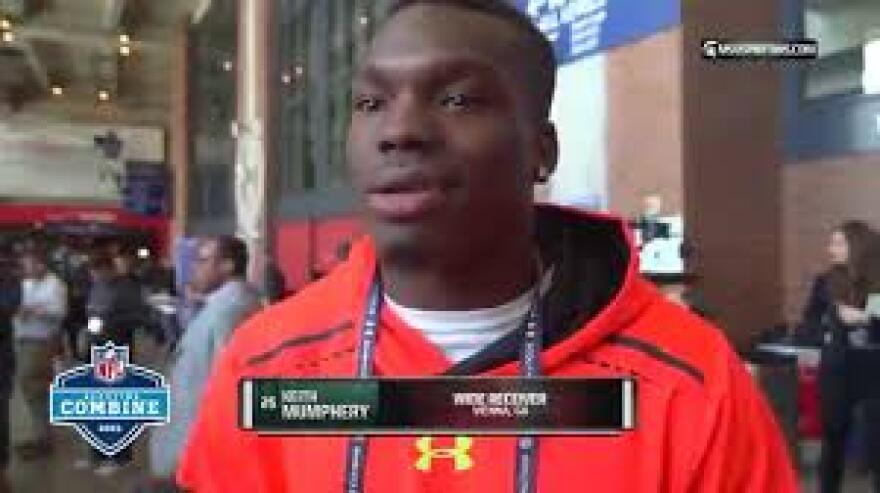 Michigan State University faces another federal lawsuit stemming from sexual assault allegations, this time over its handling of a 2015 incident involving a former football player.
The lawsuit's plaintiff, known for now only as Jane Doe, was an MSU freshman in 2015. That's when she alleges former Spartan football star Keith Mumphery sexually assaulted her in her dorm room on St. Patrick's Day.
An initial MSU investigation cleared Mumphery. But a 2016 follow-up investigation, launched after the U.S. Department of Education's Office of Civil Rights found deficiencies in the university's handling of sexual misconduct cases and other Title IX gender-discrimination claims, found he violated school policy.
By then Mumphrey had graduated, but he was banned from returning to campus until December 31, 2018. However, the lawsuit claims he was invited back for a June 2016 football camp, and that he did return for a golf outing that same month, causing the plaintiff to be "terrified" for her safety.
Mumphery went on to play two seasons in the NFL as a wide receiver for the Houston Texans.
At no time during the two investigations was the plaintiff informed of her rights under Title IX, which potentially include a "no-contact order, no-trespass order, housing rearrangements, interim suspension, counseling, academic support, and class changes," the lawsuit says.
It goes on to say:
"Defendants have engaged in a custom and practice of suppressing sexual assault grievances, of violating their own policies regarding sexual assault investigations, violating Title IX and Equal Protection of Laws, and thereby encouraging a culture of sexual violence and creating a hostile educational environment. "On information and belief, Defendants have fostered an atmosphere of failure to address sexual assault overall and the athletics department specifically."
The lawsuit seeks damages for "psychological and emotional distress." It also demands that MSU "take effective steps to prevent sex-based discrimination and harassment, including sexual assault, in all its programs and activities; fully investigate conduct that may constitute sex-based harassment and/or sexual assault; mitigate the effects of harassment and/or assault including by eliminating any hostile environment that may arise from or contribute to it."
MSU defendants had not been served with the lawsuit as of Monday afternoon. Spokesman Jason Cody said the school hasn't seen the suit yet, but takes sexual misconduct allegations "very seriously."
"We have taken and continue to take significant steps to increase campus resources and revise campus policies to hear complaints in a timely and fair manner," Cody said in a statement to media.