Mackinac Island challenges Line 5 permits, calls for pipeline to be shut down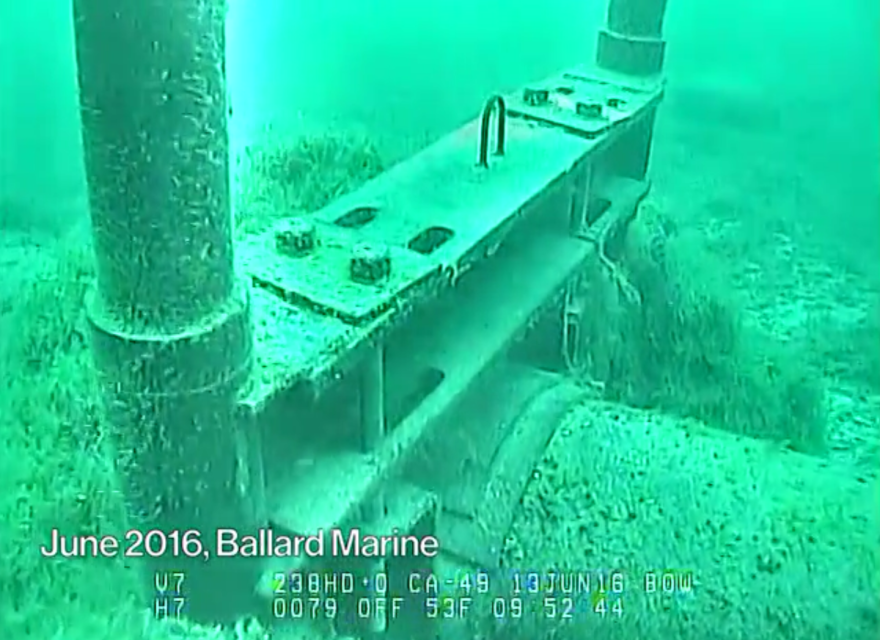 The City of Mackinac Island is joining an effort to challenge some permits issued for Enbridge Energy's Line 5, and calling for the twin pipelines under the Straits of Mackinac to be shut down.
The Michigan Department of Environmental Quality issued two permits for additional pipeline saddle supports last year, under the Snyder administration.
But Mackinac Island says in its formal challenge to the MDEQ that those supports make the pipeline more like an underwater suspension bridge. They maintain that makes it more vulnerable to spills, and MDEQ failed to do proper analysis of this "major design change" before issuing the permits.
Mackinac Island is now joining others in filing a petition to challenge the two permits. Other challengers include the Straits of Mackinac Alliance, and the Grand Traverse Band of Ottawa and Chippewa Indians.
Ross Hammersley is an attorney representing the challengers.
"Rather than one or two [supports], we're talking about close to 200 [total]. And this is fundamentally different in design from what was approved back in 1953," Hammersley said.
"The state and Enbridge don't really know, or haven't at least told the public, what the strains and stresses on this old pipeline will be."
Mackinac Island Mayor Margaret Doud says this is an effort to "try to reduce the risk of catastrophic damage to the island" that an oil spill in the Straits of Mackinac could bring.
"For years, Island residents have been promised that Line 5 would have a limited life span. Instead of safely phasing out the dangerous aged dual lines in the Straits, state officials have proposed to extend the operation of the dual pipelines as much as another 10 years," Doud said in a written statement. "The City, people, and businesses have waited far too long. It is time to bring Line 5 under the rule of law and bring it to an orderly closure. Enough is enough."
The City of Mackinac Island contends that a Line 5 spill would be catastrophic for its economy and drinking water supply, which comes from Lake Huron.
The city and its co-petitioners want an MDEQ administrative law judge to rule these changes require "a full review of potential risks and adverse impacts, and also [require] Enbridge to prove that it has no feasible and prudent alternatives to transport oil through its 3,000-mile pipeline system other than by way of the Straits of Mackinac and the waters and lakebed of the Great Lakes. If alternatives exist, the City and other petitioners contend that the dual lines must be closed."
Hammersley says the petitioners are hoping to combine the two challenges into one. A judge may rule on that in early February.
But Enbridge spokesman Ryan Duffy says the company is merely complying with the current terms of its easement with the state.
"The current easement agreement with the State of Michigan requires that Line 5 be properly supported across the Straits of Mackinac. Since 2002, Enbridge has used screw anchor supports to meet this requirement. They are essential," Duffy said in a statement via email.
"Enbridge is focused on our December agreement with the State and our tunnel agreement which reflect our steadfast commitment to protecting the Great Lakes, the environment, and the community, while safely meeting Michigan's energy needs."
Editor's note: Enbridge is one of Michigan Radio's corporate sponsors.