Michigan Republican leader against legislation to allow early absentee ballot processing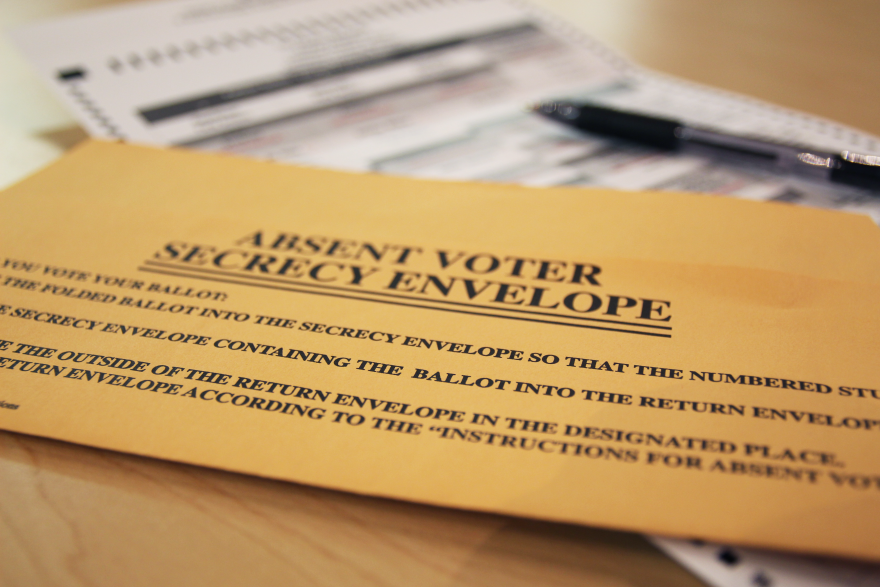 Senate Majority Leader Mike Shirkey (R-Clarklake) said on Wednesday that he is opposed to proposed legislation that would help county clerks process an anticipated spike in absentee ballots.
Senator Ruth Johnson (R-Holly), a former Michigan Secretary of State, introduced SB 756 and SB 757 last month. The bills would allow local officials to remove the outer envelopes of absentee ballots the day before Election Day. But the ballots would stay in their secrecy sleeves and could not be counted until Election Day.
Shirkey said the change would be premature and could lead to security risks and early counting. He said it is a bad idea to try to solve a problem before it occurs.
Ottawa County Clerk Justin Roebuck said he's confident the ballots could be secured if officials are allowed to start processing absentee ballots a day early.
Roebuck was a guest on Stateside on Thursday.
"From the sense of both the security and the integrity of our elections," said Roebuck. "I don't really believe that elections are something where we want to see if something fails before we address the problem."
"We want election workers tallying these results or processing these ballots who have been well rested, who have not worked a 20 hour shift, who are prepared and able and much less prone to error," Roebuck said.
Roebuck said his county has had a big increase in absentee ballot applications for the March 10 presidential primary compared to 2016.
Current Democratic Secretary of State Jocelyn Benson has said if current laws requiring that absentee ballots be counted after polls close are not changed, there could be a delay in official election results.
According to the Michigan Department of State, the number of absentee ballot applications as of Tuesday was up by 70.5% to 703,400 from 412,425 for the March 10 presidential primary compared to the same point in 2016.