Blind voters' lawsuit says Michigan absentee ballot process violates federal disabilities act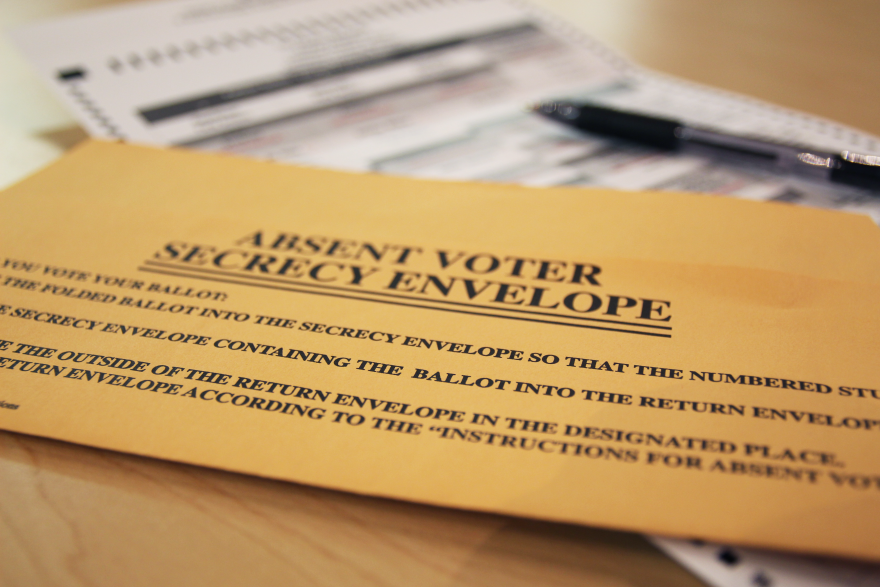 Two Michigan registered voters have sued Secretary of State Jocelyn Benson in federal court, claiming that Michigan's absentee voting system violates the Americans with Disabilities Act.
The plaintiffs, Michael Powell and Fred Wurtzel, are both blind. Powell is the president of the Michigan Affiliate of the National Federation of the Blind, and Wurtzel is its former president.
"Voting is the most fundamental right, and the current absentee system leaves behind those who are blind or who otherwise cannot use traditional print materials," Wurtzel said in a written statement.
According to the complaint, "the only option for Michigan voters, including Plaintiffs, is a paper absentee ballot."
"Thus to vote absentee, Plaintiffs and other blind and print-disabled Michigan voters must rely on the assistance of another person to read and mark their paper absentee ballots for them. Such assistance strips Plaintiffs of the secrecy of their ballots," the complaint continues.
"We take the secret ballot seriously in this country," said Jason Turkish, attorney for the plaintiffs and president of Nyman Turkish PC, a Southfield-based national disability rights law firm. "It's a right everybody has, and the idea that you have to get assistance to vote is unacceptable."
"Other states have either been sued on the issue and lost, or voluntarily reformed their voter systems to make absentee voting accessible for the blind and the visually impaired," said Turkish.
Turkish said there are online tools available that allow visually impaired voters to vote privately and independently and that Michigan could acquire them at no charge.
"Michigan doesn't have to reinvent the wheel on this," said Turkish. "There are numerous other states, Maryland, Ohio, Alaska; a great and growing number of states that have already vetted, carefully examined for security purposes, accessible absentee voting systems."
The plaintiffs want the court to order Michigan to implement this kind of system in time for the May 5 election and for all future elections.
The complaint alleges that having an accessible absentee voting system is especially important in light of COVID-19. It states that many voters with disabilities do not have help in their homes to complete a paper ballot, and "in the absence of accessible absentee ballots, individuals who are blind will face the horrific choice of leaving their homes in order to receive in-person assistance at their local polling place, thereby facing the threat of severe illness or death, or staying home and foregoing voting all together."
Tracy Wimmer, spokesperson for Benson, said Benson's office had received the lawsuit, but did not have any comment at this time.
Citing the imminence of the May 5 election, U.S. District Court Judge Gershwin Drain has ordered the defendants to file a response no later than 9 a.m. on Friday, May 1, and has scheduled a hearing by video teleconferencing the same day at 4 p.m.