Crackdown on fraudulent unemployment claims causes hardship for legitimate filers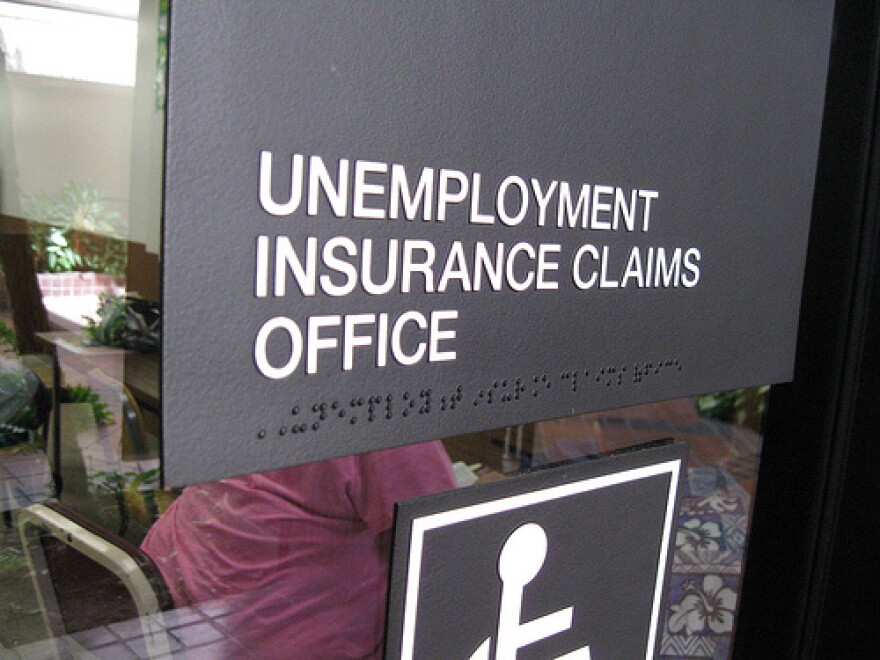 Unemployment checks have stopped coming for some legitimately out-of-work Michiganders.
State officials say criminals are filing huge numbers of false claims, and that could cost the unemployment system in Michigan hundreds of millions of dollars, if not checked.
The state has flagged 340,000 claims as potentially fraudulent. But officials acknowledge many of those claims are valid.
That's the case for Town Hall Caffe owner Lindsey Marr. She just had her claim flagged as fraud, after spending her first few checks.
"We had an emergency at the café and had to replace the floorboards at my shop," says Marr. "And I used my unemployment money to invest into my business. So pretty much all my unemployment money got sucked into that and then they cut me off with the fraudulent claim."
Marr says she needs her future benefits to pay rent and buy food, so she hopes she gets reinstated soon.
Trying to get unemployment benefits has been a seven-week-plus ordeal for Jessica Paris. When she filed her claim in March, she discovered someone had already filed a claim using her identity.
She says she made call after call after call to the state's unemployment agency, spending hours on hold only to be cut off; sent multiple emails; and even asked her congressperson to help.
Eventually, she says an unemployment agency supervisor called her.
"They had me fill out the paperwork and send everything in and everything seemed really hopeful," she says. "And then when I went ahead and finally got to apply, they denied my claim."
Paris has been living off her savings; that money will soon run out, she says.
Fradulent claims can cause major headaches even for people who don't need to file for unemployment, like Dharma Akmon, who is employed by the University of Michigan.
She received a notice from the state asking her to verify that she had filed a claim for unemployment. She'd become yet another victim of identity theft.
Akmon says there's a long list of things you need to do if that happens.
"I have to report a fraudulent claim to the state of Michigan. When I went to the website, it was already crashing because apparently this has been happening to quite a number of people. Then, I had to fill out a statement of identity theft to the state of Michigan, call the claimant hotline, then navigate through all these different menu options telling them I didn't file a claim for unemployment. Then you have to complete an IRS affidavit form, then a police report, file a consumer complaint, request free credit reports, implement credit fraud alerts." She takes a breath, and then laughs. "That's it. That's all."
State officials say they've assigned an additional 600 people to sort through the flagged claims as quickly as possible, and get legitimate claimants back on schedule for receiving benefits.
Resolving the claims has a special urgency in the wake of a massive computer glitch that wrongly flagged tens of thousands of people with unemployment claim fraud between 2013 and 2015.
Many not only had to repay benefits to which they were entitled, but were fined fees and penalties. Attorneys say some people lost their homes, went through divorces, or became bankrupt because of the state's failure to pay them their benefits.
The state argued in court that it is not legally liable for damages, because the plaintiffs missed filing a lawsuit within the pertinent statute of limitations.
After losing that argument before the Michigan Supreme Court in 2019, the state is now fighting a lower court's finding that Michigan also violated the plaintiffs' due process rights by seizing benefits, property and money in bank accounts from people without giving them notice.
That part of the case is now before the Michigan Supreme Court.