Detroit police officer arraigned for allegedly firing rubber bullets at photojournalists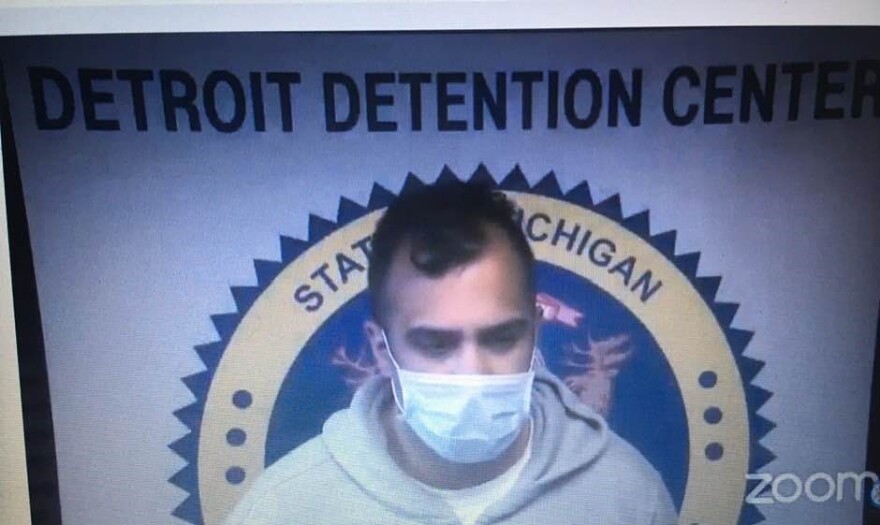 A Detroit police officer has been arraigned on charges for shooting rubber bullets at photojournalists during an anti-police brutality protest in Detroit.
Corporal Daniel Debono is charged with three counts of felonious assault. Wayne County Prosecutor Kym Worthy said he fired rubber bullets at three photojournalists during a May 31 protest for "no explicable reasons."
According to a press release from Worthy's office, journalists Nicole Hester of MLive, and independent journalists Seth Herald and Matthew Hatcher were covering the protest and wearing press credentials when they encountered Debono and other officers on a nearly-empty Detroit street. They identified themselves and asked to cross the street with their hands up, but as they did, Debono allegedly fired on them.
"The shooting was unprovoked," the statement said. "At no time did the three complainants do anything to cause the defendant to shoot at them." All three suffered various injuries, with Hester being the most seriously injured.
The ongoing anti-police violence protests sparked by the death of George Floyd in Minneapolis have been more peaceful in Detroit than in many other cities. But the early days of protests saw some clashes between police and protesters, many of whom have accused Detroit Police of using excessive force. Debono is the only police officer charged so far with a violent offense related to the protests.
At Debono's Thursday hearing, his attorney entered a not guilty plea on his behalf, and a magistrate released him on a $10,000 personal bond. The prosecution noted that Debono has recently taken a job in Texas, and his bond conditions include not leaving the state without the court's permission. His next court hearing is set for August 13.
Debono has been suspended from the Detroit Police Department without pay, a police spokesperson said Thursday evening.