Judge sides with ACLU, orders Flint city clerk to process absentee ballot applications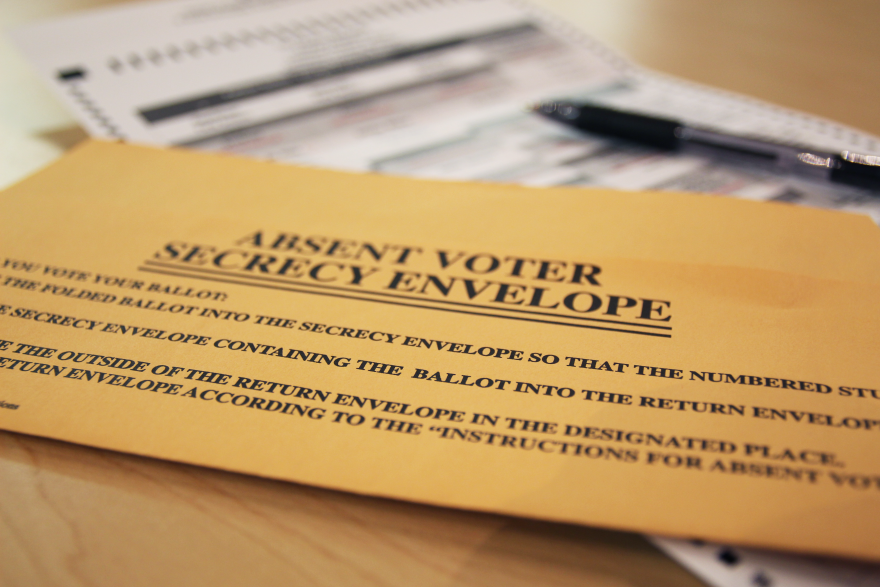 A circuit court judge has ordered the Flint City Clerk's office to process a backlog of more than 1,000 absentee ballot applications by the end of the weekend.
Thanks to Proposal 3, passed by voters in 2018, Michigan voters can vote absentee in the 40 days before an election, either at home by mail or in person at the local voters' clerk's office.
The ACLU of Michigan brought the lawsuit against the city clerk last week after multiple Flint voters claimed they had not received the absentee ballots they requested. The city clerk's office had been closed due to the COVID-19 pandemic, and only opened this past Monday.
Judge Celeste Bell says this concerns a vital constitutional right.
"This is about the failure of the city clerk's office to mail out the absent voter ballots in a timely fashion. This is a vital constitutional right, that people be allowed to vote. And the absentee ballot, particularly in the time of COVID, is going to be very important to all citizens."
She says the COVID-19 pandemic was a reasonable cause for delays, but absentee ballots are especially critical this election because of the pandemic.
The order also said that any absentee ballot applications received after July 25 were to be processed within 24 hours of receipt, and that with the exception of Sunday, July 26, the city clerk's office would remain open during regular business hours for distribution and acceptance of absentee ballot applications, distribution of absentee ballots, and acceptance of completed absentee ballots.
Another important aspect of the order is the part that requires the clerk's office to provide assistance to voters, which includes picking up the absentee ballots from voters who reside within Flint city limits. ACLU attorney Alec Gibbs says this will be crucial for Flint voters.
"It's an extraordinary remedy, but in Flint, the fact of the matter is there are a lot of people with transportation issues, so it's not so easy for people who live in Flint, particularly in the poorer areas of Flint, to make it to the clerk's office."
Gibbs says the decision "should put all clerks across the state on notice that they have to take absentee ballot processing seriously." He notes that city clerks need to have the appropriate resources to process absentee ballots.
Flint city attorney Angela Wheeler said in a statement that the city appreciated that Judge Bell recognized "the challenges that all municipalities are facing and granted many of the city's requests. The decision addresses the common interest of the City Clerk, the City and the ACLU to make sure that every vote is counted even in a pandemic."
Want to support reporting like this? Consider making a gift to Michigan Radio today.