Michigan, militias, and terrorism: Experts give context to alleged Whitmer kidnapping plot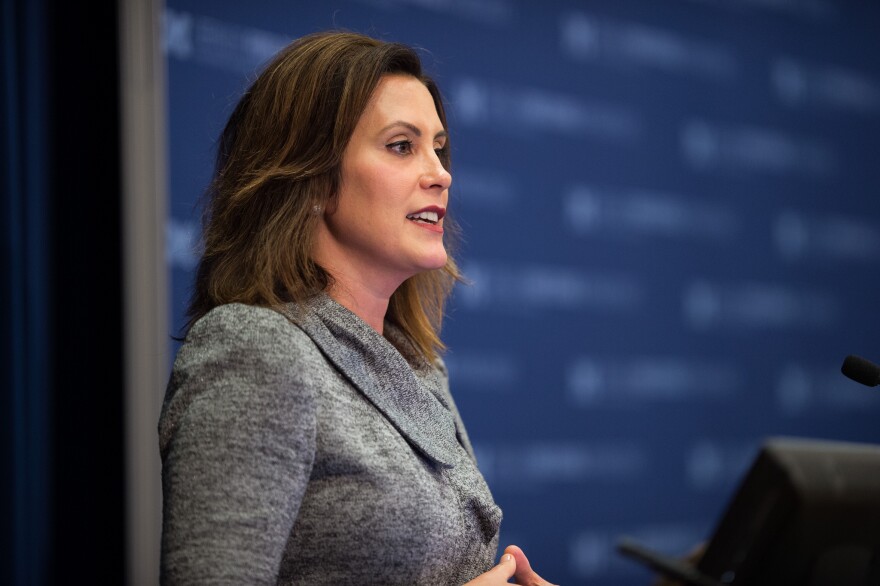 Federal investigators have foiled a domestic terrorism plot, hatched by an anti-government extremist group, to kidnap Governor Gretchen Whitmer and take hostages at the state Capitol. That's according to an unsealed criminal complaint filed in the U.S. District Court for the Western District of Michigan.
Six men face federal charges for conspiracy to commit kidnapping. Another seven face preliminary charges under the state's anti-terrorism statutes, according to Michigan Attorney General Dana Nessel.
The charges have sparked a broader conversation about the rise of what federal law enforcement refers to as "domestic violent extremists." The Department of Homeland Security released its Homeland Threat Assessment two days ago, noting that last year was the most deadly year for domestic violent extremism in the United States since the 1995 Oklahoma City Bombing. The report says that white supremacist extremists are the "most persistent and lethal threat" of domestic terrorist attacks.
"I have found, at least in the past, that sometimes the public and judges did not take these militia groups as seriously as perhaps they should have. Sometimes discounting them as crackpots, tinfoil hat wearers, that sort of thing. And in fact, that doesn't make them any less dangerous. I submit it possibly makes them more dangerous," said Barbara McQuade, a law professor at the University of Michigan and a former federal prosecutor.
Domestic terrorist groups are often hard to prosecute, according to McQuade. Many supporters of international terrorist groups can be prosecuted if the FBI finds that they provide services or monetary aid to those groups. But that same material-support statute does not exist for domestic terrorist groups.
Prosecutors, McQuade says, use the term "left of boom" to describe FBI agents' or military personnel's legal ability to disrupt terrorist groups as they near a planned violent incident. When it comes to domestic terrorism plots, McQuade explains, federal law enforcement has to have more extensive evidence of a planned attack before acting.
"The closer you get to the incident, the more dangerous the group becomes because they got the weapons and they're ready to go. So it is more difficult and challenging to take down these groups when they're domestic groups because you have to get closer to 'boom'," McQuade said.
Alexandra Minna Stern is the author of the book Proud Boys and the White Ethnostate: How the Alt-Right is Warping the American Imagination. She studies the recent rise of right-wing extremism in the United States and says that the past 20 years have given rise to what she calls the fourth wave of far-right movements--or what is often referred to as the "alt-right." The groups that fall under the umbrella of alt-right aren't monolithic, Stern says, and cover a wide range of far-right views and ideologies, she says.
SS_20201008_Minna_Stern_militias_kidnapping_plot.mp3
Stateside's conversation with Alexandra Minna Stern
"But what we've seen over the past two years, is really a more concerted rise of white supremacism and white nationalism and in particular, groups that are willing to take to the streets, take to the ground, and basically, as we see with the situation with Governor Whitmer, devise elaborate plots to overthrow sitting governors and to, in the grand scheme of militias, to overthrow democracy and the U.S. government."
Social media can be a recruiting ground for people—usually young men—who get involved with extremist groups. The men charged in the alleged plot against Governor Whitmer first came to the attention of federal law enforcement early in 2020 through social media posts that talked about violently overthrowing members of state governments and law enforcement, according to the FBI complaint. Over the summer, the complaint says, the men gathered for weapons training and to lay out a plan to kidnap the governor from her vacation home and try her for "treason." FBI agents say some of the men had planned to meet on Wednesday of this week to make a payment on explosives and exchange tactical gear.
Stern notes that the pandemic, a divisive political climate, and social unrest have created an environment in which violent extremism thrives. The stress and uncertainty of the current moment has created a dangerous pressure cooker, says Stern.
"And we're living in a context where we have a president who, with his tweetstorms and other actions, is actively and explicitly emboldening these types of actors. And all of this is leading up, I think in now 28 days, to a really defining election in this country. I would not be surprised if we saw, unfortunately, I don't like to say this, but if we saw further instances like this. Not just in Michigan but throughout the country."