Meet the Next Idea Team
Joe Linstroth - Executive producer of The Next Idea.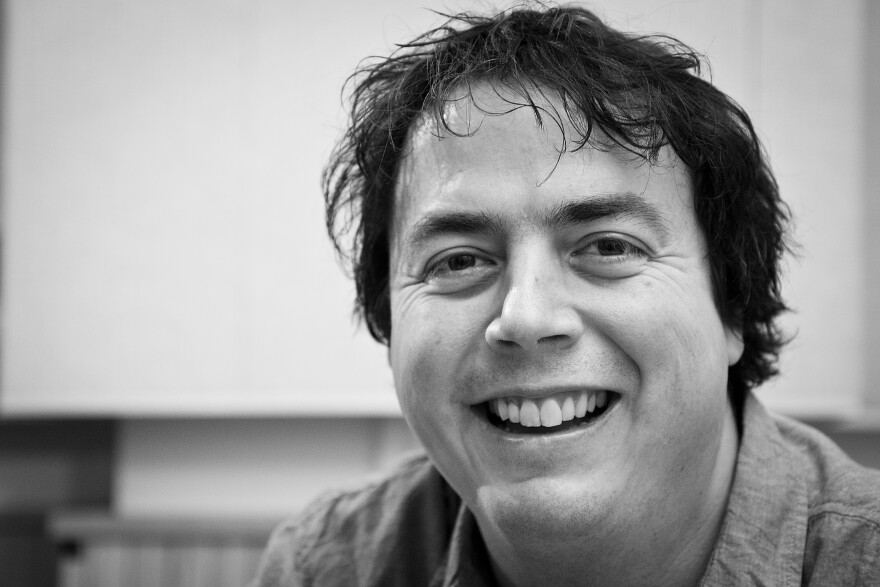 Joe Linstroth is the executive producer of The Next Idea. Prior to joining the Michigan Radio team, he was a producer at WBEZ in Chicago and the founding senior producer of Current State, a daily magazine show at WKAR in East Lansing. His reporting abroad includes stories about Bulgaria's rebuilding wine industry and Kosovo's parallel education systems.
In previous lives, Joe co-founded two sketch comedy groups in Chicago and was a case manager and health services coordinator for a 250-bed homeless shelter on the city's Westside.
Originally from Minnesota, he has a BA in history from the University of Michigan and a master's degree in journalism from Indiana University.
Jeff DeGraff - Founding Partner & Lead Contributor
Jeff DeGraff got his nickname, the Dean of Innovation, because of his influence on the field. Dr. DeGraff is Clinical Professor of Management and Organizations at the Ross School of Business at the University of Michigan.
Jeff's research and writing focuses on leading innovation. He is the author of several books. His public television program Innovation You introduced his ideas about innovation to viewers across America.
Jeff's opinions on contemporary business matters are covered by Fortune, Wired and the Wall Street Journal to name a few. Jeff writes a syndicated column on leading innovation for Inc. magazine.
Professor DeGraff is the creator of the Certified Professional Innovator Program at the University of Michigan. This certificate program develops innovation leaders through an integrated curriculum and practicum of assessments, on-line modules, project jumpstarts and coaching.
Dr. DeGraff founded a leading innovation institute, Innovatrium, with labs in Ann Arbor and Atlanta. He has consulted with hundreds of the world's most prominent firms and has developed a broad array of widely used innovation methodologies and tools. You can follow Jeff on his LinkedIn Influencer column.
Learn more about Jeff and his work here.
Melissa Ingells Benmark - Contributing Producer
Melissa Ingells Benmark helps to produce interviews and essays for The Next Idea. She spent 27 years at WKAR in East Lansing, Michigan, first as a classical music host and talk show producer, and later as the local host of NPR's Morning Edition for 11 years. She began her career at CMU Public Radio in 1987, eventually becoming the local host of All Thing Considered before finishing college. She has a degree in English and Music from CMU.
She was a proud Lansing resident for over 40 years before moving to West Michigan. Accomplishments include jumping out of an airplane, completing an Outward Bound in Colorado, getting hit by lightning while hosting a radio show, and losing spectacularly on Jeopardy! in 2005.