Ann Arbor teachers express concern over new evaluation policy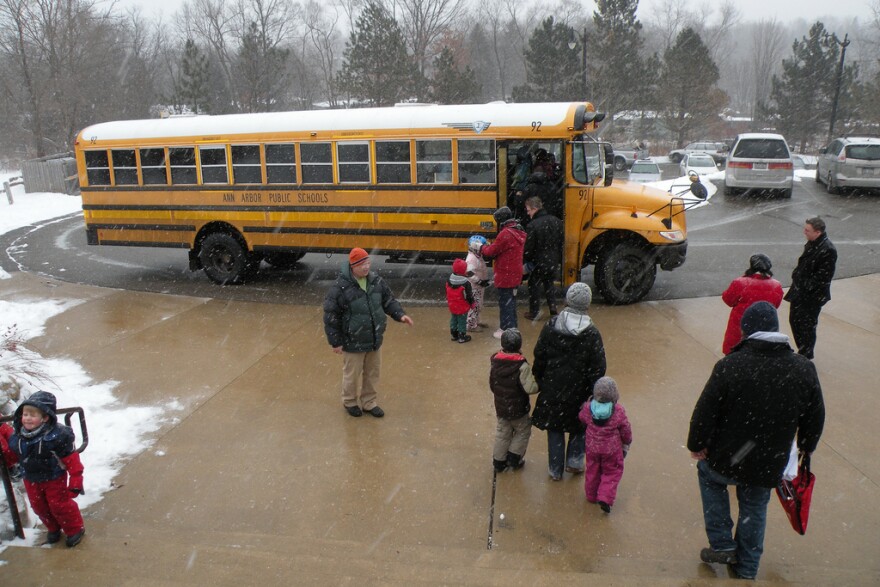 A vocal group of Ann Arbor teachers and advocates is expressing serious concerns over the school district's new teacher evaluation process.
Linda Carter, the Ann Arbor teachers' union president, said the school board's rollout of the process in November was poorly handled. She said the teachers she has spoken with are confused about the new policy.
"Folks are saying, 'You know, we really want to take the time, press the pause button, and let's start all over again,'" Carter said.
The new evaluation system uses the Charlotte Danielson method, a research-based system with 76 different elements on which that teachers are assessed. Christine Stead, vice president of the Ann Arbor Board of Education, said schools have been using elements of this method since 2008.
But Carter said there is confusion over how the system will work, and that teachers are worried they are being assessed on measures they don't understand. More than anything, Carter said the teachers with concerns are upset about the rollout of the changes, which they feel were poorly communicated.
"Let's just understand: We're not saying we don't want to be evaluated," Carter said. "We want to have an evaluation process that improves teacher objectives and enhances student learning. That's really important for us."
Board President Deb Mexicotte said the changes aim to improve teacher quality, and bring Ann Arbor's policy into compliance with recent changes in state law. She added that state laws have called for more stringent teacher evaluation models in recent years.
"We think of ourselves not just as collaborative leaders but as thought leaders in the way that we approach educational changes," Mexicotte said. "When the state asks us to do something, whether we agree with it or not, we're trying to always get out in front of it, understand it, and do the very best we can."
Since the most recent changes in state law, during contract negotiations teachers are not allowed to bargain over classroom placement for teachers, discipline or dismissal, or teacher evaluations.
Though these topics cannot be part of a collective bargaining agreement, the law does not prevent teachers and administrators from discussing them.
Mexicotte said the development of the new system was a collaborative effort, though Carter strongly disagrees.
"Our goal is to create the best possible evaluation system – the fairest, the most forward-thinking, and the most professionally relevant – that we can," said Mexicotte.
Peter Ways, a teacher at Ann Arbor Open School, said the new evaluation method requires a great deal of "busy work" for the teachers, detracting from time that could be used directly for students. He said he expects teachers will challenge the system, finding it unfair to be assessed by an unspecified standard.
"It's shrouded in mystery, unintentional mystery, but it's just downright confusing," Ways said.
Carter and others will hold a press conference before the school board meeting Wednesday.