Bernie Sanders wants Michiganders to vote for him, again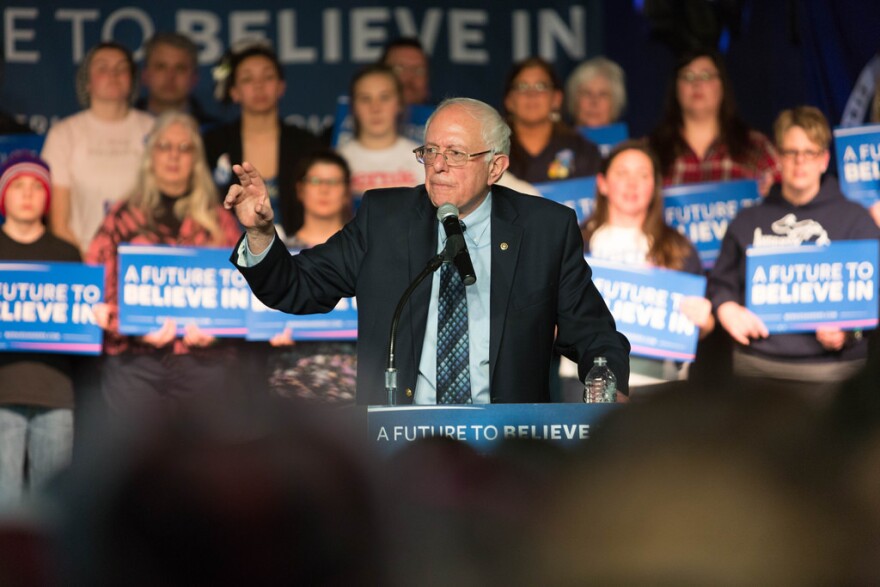 He may have won Michigan's Democratic primary in March, but now Sanders' campaign wants to make sure the delegates he won, actually stick with him.
"We need to ensure delegates committing to Bernie are 100% committed Bernie supporters who will not change their vote during the second or third rounds of voting at the Democratic National Convention in Philadelphia in July," an email sent Tuesday from the Michigan for Bernie campaign states.
"We need you to join the Michigan Democratic Party so you can be a member before the April 21st deadline."
Here's how this works.
Bernie Sanders won 67 of Michigan's pledged delegates in the state's primary earlier this spring.
Hillary Clinton won 63.
But who those delegates will actually be, gets determined by Michigan Democratic Party members at their convention May 21.
And here's the twist: Once those delegates get to the national convention in July, they're not actually required to vote for the candidate they said they would support back in Michigan.
That's because Democrats have "pledged" delegates, not "bound" delegates – they're not required to cast their votes for a specific candidate, even if they went to the DNC pledging to back, say, Sanders instead of Clinton, or vice versa.
So if the Democratic nominee STILL isn't a lock by July (and that's a big if, given Clinton's current lead in delegates) then both candidates are going to want as many diehard supporters as possible at the DNC.
"When it comes down to it – just like anyone who runs for office or makes a campaign promise – when you run for delegate, you're saying you'll pledge your vote for the candidate you were chosen to represent," says Paul Kanan, press secretary for the Michigan Democratic Party.
"Now, if you get to the [national] convention, and your conscience or whatever else tells you otherwise, our delegates certainly are free to vote for whomever they so choose."
That's why the candidates' campaigns get a "right of review" over party members who want be their delegates, in order to do at least some vetting of the people pledging to support them.
Anyone who wants to help pick Michigan's Democratic delegates, has to be a registered Democrat in this state by April 21.
Neither Sanders' nor Hillary Clinton's campaigns responded to requests for comment Tuesday.