1,800 homes had water turned off after shutoffs resume in Detroit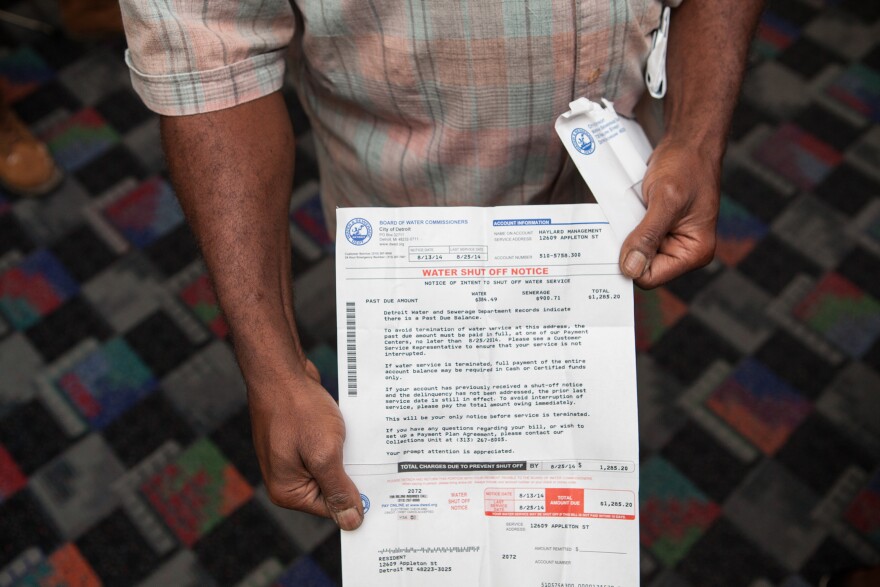 One week after Detroit resumed water shut offs to residential customers behind on their bills, more than 1,800 households saw their service turned off.
But city officials say another 3,000 customers avoided shutoffs in the last week in two ways:
1) by paying their bills, which 765 customers did, according to official numbers.
2) by getting on a new payment plan, as 1,892 customers opted to do.
Those payment plans allow residents to pay off their past-due bills a little bit each month, on top of paying new monthly water bills.
Residents have to make a down payment before they're allowed on the plans. And if they miss a payment, they're required to make a larger down payment in order to get back on those plans.
In the past, most people have fallen off the payment plans, especially when the city stops shutoffs in the winter.
Critics say the plans don't address the root cause of water affordability in Detroit. The city's average monthly water bill is $75, and the average past-due amount is more than $600.