Want to run for Congress? You'll need $2 million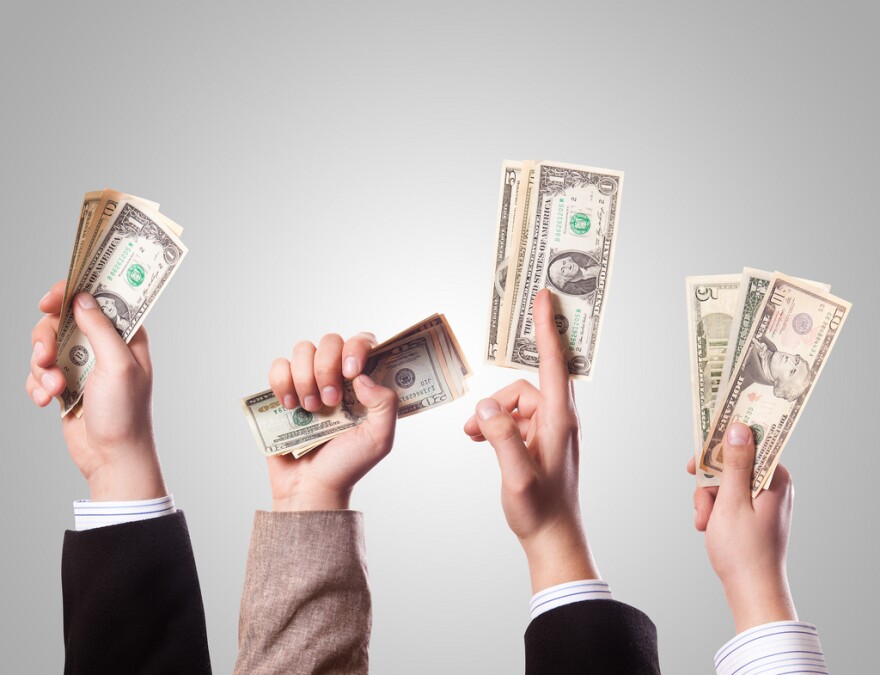 If you're completely sick of everybody in Washington by now, and find yourself thinking "I literally could do a better job than any of those folks in Congress," then you're going to need at least $2 million.
That's how much it's costing congressional candidates to run in Michigan's closest races (unless of course you're Paul Mitchell, the Republican millionaire businessman running for the 10th District seat, in which case you put $3.5 million of your own money into your campaign. Meanwhile, his opponent, former Democrat state lawmaker Frank Accavitti Jr, has raised just $21,741 so far. That's a 161 to 1 ratio. Just let that sink in for a second. A 161 to 1 ratio.)
In south central Michigan's 7th District, Democratic challenger Gretchen Driskell's campaign has already spent nearly $1 million just in TV ads in her race against Republican incumbent Tim Walberg.
Both Walberg and Driskell have raised over $2 million, says Craug Mauger, director of the Michigan Campaign Finance Director (and a guy you should be following on Twitter.)
"This race is symbolic of the cost of politics in the United States right now," Mauger says. "So think about what that says for anyone out there whoever wants to run for congress: you will need to raise $2 million. That is an extreme price tag for running a campaign.
"So how do you go about raising that? You're gonna need to raise that from PACs, or from really wealthy individuals who can write large checks," he says.
And if you're in real toss-up race, that's when the money starts flooding in from outside groups.
Look at the 1st District race in Northern Michigan and the U.P., where national groups alone have poured $2 million into the race, according to Mauger's analysis.
That's on top of the $900,000 raised by republican Jack Bergman, a former Marine Corps General, in his race against former Michigan Democratic Party Chair Lon Johnson. Johnson's pulled in $1.7 million to his campaign.
On a slightly different note, you can probably guess which presidential candidate has raised the most in Michigan. It's Hillary Clinton, whose campaign has pulled in almost $5 million from donors in the mitten. Coming in at number two, however ... it's not Donald Trump. Bernie Sanders raised almost $2 million from Michiganders, while Trump comes in third with $1.5 million. The 2016 presidential candidate who raised the least amount of money in Michigan is Rick Perry, who received a mere $350 from Michigan donors.
You can check out how much money candidates have raised -- and spent -- so far in your district, and across the state, at the Federal Election Commissions website.