Former Benton Harbor schools superintendent charged with embezzlement over vacation payouts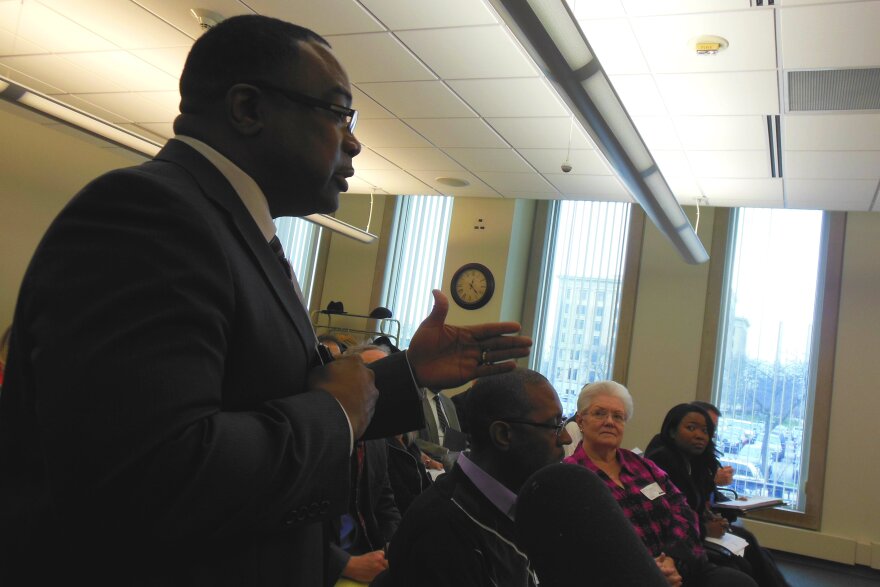 The Berrien County Prosecutor's office has filed two felony charges against former Benton Harbor Area Schools Superintendent Leonard Seawood.
Seawood worked at Benton Harbor Area Schools from the fall of 2011 until the spring of 2015, when he was put on a paid leave while the school board conducted an investigation. Four months later, Seawood agreed to resign for an $80,000 payout.
Seawood was charged today with one count of embezzlement and one count of obtaining money by false pretenses.
In a release put out this afternoon, Berrien County Prosecutor Michael Sepic says Seawood "caused to be issued a cash payout" for more vacation days than his contract allowed.
The contract allowed Seawood to get a cash payout for a maximum of 5 days of unused vacation time per year. Sepic says Seawood was paid for 75 days more than he should have from 2012 to 2014. The release says the payouts amounted to about $45,000.
Seawood was arraigned Thursday.
The pre-exam conference and preliminary exam hearing are scheduled for April 21, 2017 and April 27, 2017 respectively, both at 8:30 am in the Berrien County Trial Court in St. Joseph, Michigan.