Democrats trying to ratchet up pressure to shut down Line 5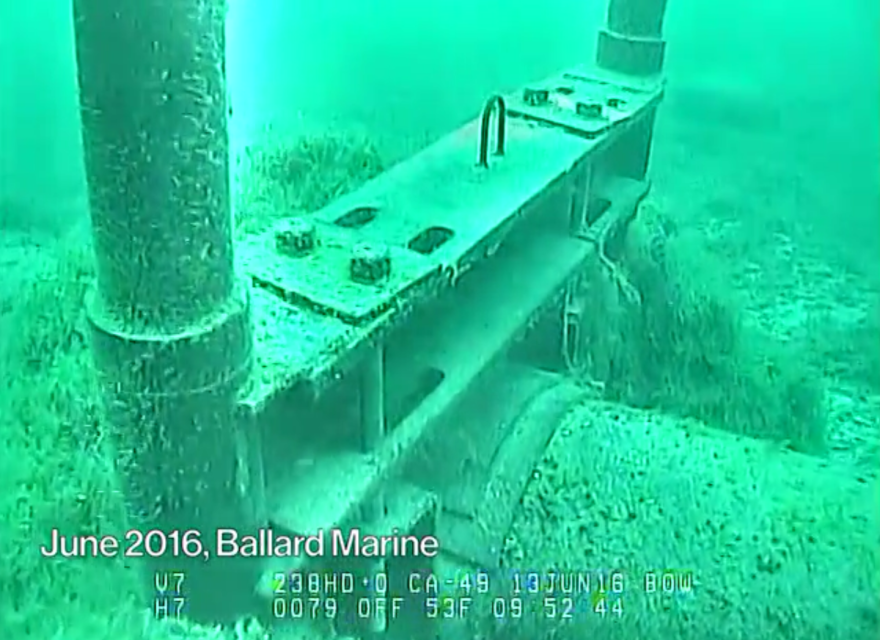 Representative Yousef Rabhi, D-Ann Arbor, says he's talked with people from around Michigan who are worried that if Enbridge's Line 5 oil pipeline were ever to spill, the Great Lakes would be devastated.
"It's running under the Straits of Mackinac, pumping millions of gallons of oil a day," Rabhi said. "If that old pipeline were to rupture, we would have a major catastrophe."
Rabhi is the sponsor of a resolution intended to pressure Governor Rick Snyder and Attorney General Bill Schuette to shut down the controversial pipeline.
The resolution says Enbridge Energy – the company that owns and operates Line 5 – is in violation of a 1953 easement with the state of Michigan that authorizes the operation of the pipeline.
Rabhi is also concerned about the safety of operating a pipeline that is 64 years old.
But he admits he's not sure there's enough support for the resolution to be adopted.
"We do have some bipartisan support," Rabhi said. "Whether or not it will pass … I don't know."
Other house Democrats, including Rep. Kristy Pagan, D-Canton, are preparing to introduce a package of four bills aimed at tightening pipeline safety regulations – including a bill that would give the Michigan Department of Environmental Quality regulatory oversight of natural gas and oil pipelines.
On the other side of the legislature, state Sen. Rick Jones, R-Grand Ledge, introduced a bill in March that would order a third party analysis of Line 5, and shut the pipeline down if the risk of an oil spill were found to be too high.
Enbridge Energy spokesman Ryan Duffy says Enbridge is set to begin a number of projects on Line 5 this summer that will improve pipeline safety.
Duffy says there are also plans to install more support anchors to make the pipeline more stable, and says there shouldn't be concerns about Line 5's age.
"There's no lifespan you put on a piece of infrastructure like this … it's like the Hoover Dam," Duffy said. "as long as you're continuing to inspect and maintain, it can be safely operated."
Duffy says Line 5 supplies people living in the Upper Peninsula with more than half of the propane they use annually.
"There are no integrity issues with Line 5 whatsoever," Duffy said.
Critics of Enbridge Energy and Line 5 also say it would be difficult to contain an oil spill in the Straits of Mackinac, particularly if a spill occurred in winter, based on 2016 research and modeling from the University of Michigan.
Duffy says that research has "a lot of problems with it," and that Enbridge can monitor the line electronically and shut it down if sensors detect a drop in pressure or other problems.
In full disclosure, Enbridge Energy is a financial supporter of Michigan Radio.