Meet the 7 women and girls testifying against Larry Nassar on Friday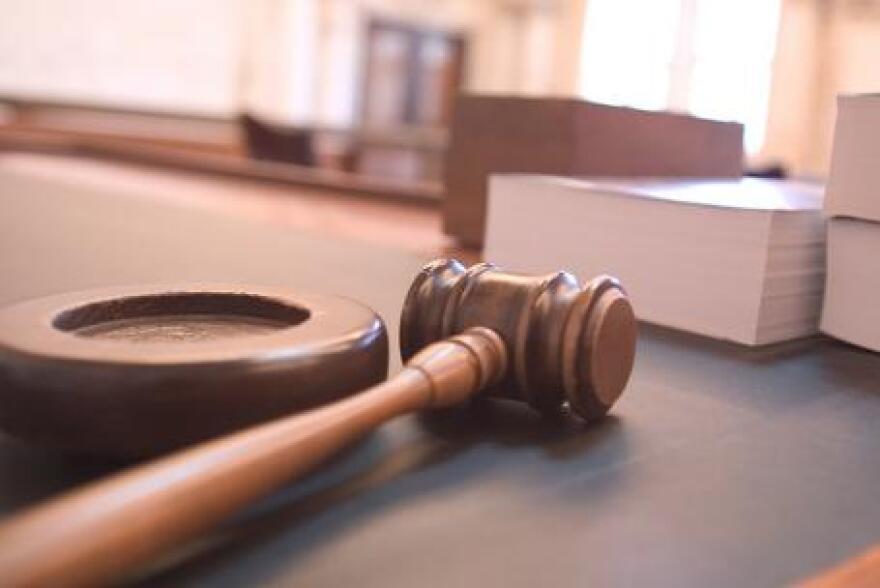 Rachael Denhollander will be the first to take the stand at 9 am on Friday, according to her attorney. It's the first day of preliminary hearings in a case involving her and 6 other alleged victims, who claim they were abused by Dr. Larry Nassar.
"Yeah, I'm really not looking forward to it, to be honest," Denhollander says. The mom of three is at home on the phone, while her husband's in the background wrangling their 2-year-old (whose molars are coming in painfully and loudly.)
(Read more about how the charges against Nassar unfolded with this timeline.)
"Having to do it publicly was not ever the way I wanted it done – it was just how I was convinced it would have to be done," Denhollander says about her claims that Dr. Nassar repeatedly abused her in 2000, when she was a 15-year-old gymnast. "So I'm still coming to grips myself with how much of my identity this has become, and the fact that there's just no going back from this."
Since making those allegations in IndyStar in September 2016, more than 80 women and girls have come forward with similar accusations against Nassar, according to the Michigan State University police.
Preparing to take the stand
Once renowned as the preeminent doctor for gymnasts, Nassar was a beloved team physician at Michigan State University and USA Gymnastics.
Now he's facing a long list of criminal sexual conduct charges in several Michigan courts, as well as federal charges for child pornography.
On Friday, 55th District Court Judge Donald Allen will hear testimony in one of those cases, where Nassar is facing 23 criminal charges involving 7 alleged victims, including Denhollander.
It's a preliminary hearing, so the judge will weigh whether there's enough evidence to go ahead with a trial. (Meanwhile, Nassar's other cases are playing out in Ingham County Circuit Court and Eaton County.)
While Denhollander has been public about her case, the other 6 women and girls are hoping to keep their identities private, even as they take the stand. Some of them are still minors.
Last week, Assistant Attorney General Angela Povilaitis asked Judge Allen to limit media access while the plaintiffs are testifying, out of respect for their privacy. But while Allen says he's sympathetic to their concerns, he's opted for a wait-and-see approach, and says he plans to keep the courtroom open for the most part.
Meanwhile, Denhollander is preparing to testify, and to describe her alleged abuse as Larry Nassar sits across from her in court.
"I'm just holding on to what's true," she says. "I know what's true. I know what he did to me. I know who he is…And as much as I may feel otherwise at the time, I know where the guilt and the shame belongs. And it's not on me."
Nassar's attorneys have repeatedly denied any wrongdoing on his part, and say he's only performed legitimate medical treatments.
What to know about the other 6 alleged victims in this case
All 7 of the women and girls in this case say Nassar abused them when they were between the ages of 10 to 15 years old.
When Assistant Attorney General Povilaitis asked the judge to restrict courtroom access, she argued their testimony will likely be "graphic, detailed and explicit," and that taking the stand could itself be a kind of "secondary trauma."
Each of these alleged victims – or their parents – initially reached out to the Michigan State University police, according to an affidavit signed by MSU PD Det. Sgt. Andrea Munford.
They're identified as Victims A through G in those court documents.
Victim A says she was 10 years old when she was first assaulted by Dr. Nassar. She saw him in a back room he used at Twistars gymnastics, where she claims he would digitally penetrate her without using gloves or giving her any warning.
Right before her 12th birthday, she saw Dr. Nassar for a foot injury. Her dad came with her, she says, and Nassar told them Victim A needed a foot massage. He asked both her father and a medical student to leave the room, telling them the massage would take some time. He proceeded to digitally penetrate her again, Victim A told police, and she remembers Dr. Nassar as "being sweaty and really into it. [And] putting a lot of hand sanitizer on his hands and wiping it away."
She's now 16 years old.
Victim B says she was assaulted in 2011, when she was an 11-year-old gymnast. Her mom called the MSU PD in September 2016, saying her daughter saw Dr. Nassar for back injuries. The mother says she was in the room with her daughter during five of those appointment, but Nassar was facing away from her and she couldn't see much.
Victim B says Dr. Nassar would digitally penetrate her, vaginally and anally, during an entire 45 minute appointment. He didn't use gloves.
"On her last appointment with Nassar, he gave her a green MSU leotard," Det. Sgt. Munford says in her affidavit. "Victim B believes it was because Nassar 'felt guilty.'" She is now 17 years old.
Rachael Denhollander is listed as Victim C, and has been public about her account. She says she was 15 when she was abused by Nassar. It was 2000, and Nassar said her back muscles weren't firing properly. He digitally penetrated her during multiple appointments, she says.
"Victim C stated that she noticed Nassar's visible erection protruding from his pants…Nassar was breathing heavily and his face was flushed," Det. Sgt. Munford says in her affidavit.
Since coming forward, Munford says, Denhollander feels "physically ill and anxious. She does not see physical contact as innocent. Victim C has difficulty seeking routine medical treatment. Struggles with trust and intimacy and trust. Often has nightmares."
Victim D is 15 now, and saw Nassar for gymnastics injuries in 2014. She says Nassar massaged her vagina and put his hand inside her while her mother was in the room. Victim D says Nassar never told her there would be penetration. She's still competing as a "high level gymnast," according to the police affidavit, and considered Nassar "an authority figure."
Victim E says she was abused by Nassar from January of 2013 through April of 2016. She says the first time he used his fingers to penetrate her, she was 14 or 15 years old. Afterwards, she told her parents that Dr. Nassar had done something "really weird," but didn't go into more detail.
Victim E says Nassar gave her a pin from the London 2012 Olympics after one of their appointments. "I saw this and thought of you," she recalls him saying. "I made sure you got one."
Victim F is now 21 years old, and says she was a patient of Nassar's from age 13 to 19. At one point during the treatments, Nassar began using his fingers to penetrate her. "The penetration would become aggressive and invasive over time," Victim E told Det. Sgt. Munford. "During her appointments, she would grit her teeth to prevent from yelping in pain."
Victim F says the penetration would last for 45 minutes at a time, and she "also saw Nassar with a noticeable erection." According to Munford's affidavit, Victim E says Nassar told her to shave her pubic hair during one appointment.
"Victim F stated she trusted Nassar and the two became friends," Munford says. "Victim F believes Nassar twisted treatment into having parents watch their children get molested."
Victim G says she was a patient of Nassars from 2008 to 2011. He began digital penetrating her, she says, around the time she was 13 or 14 years old.
Nassar treated her at his home, she says, and never used gloves. He told her the penetration was a "medical thing" and had "supported medical research." And Victim G says she and all the other gymnasts she knew trust Nassar, so she never told her parents about the penetration.
Testimony in this hearing will likely take at least two full days, according to the Assistant Attorney General.