Grand Rapids city officials stand by traffic stop study's findings, despite critics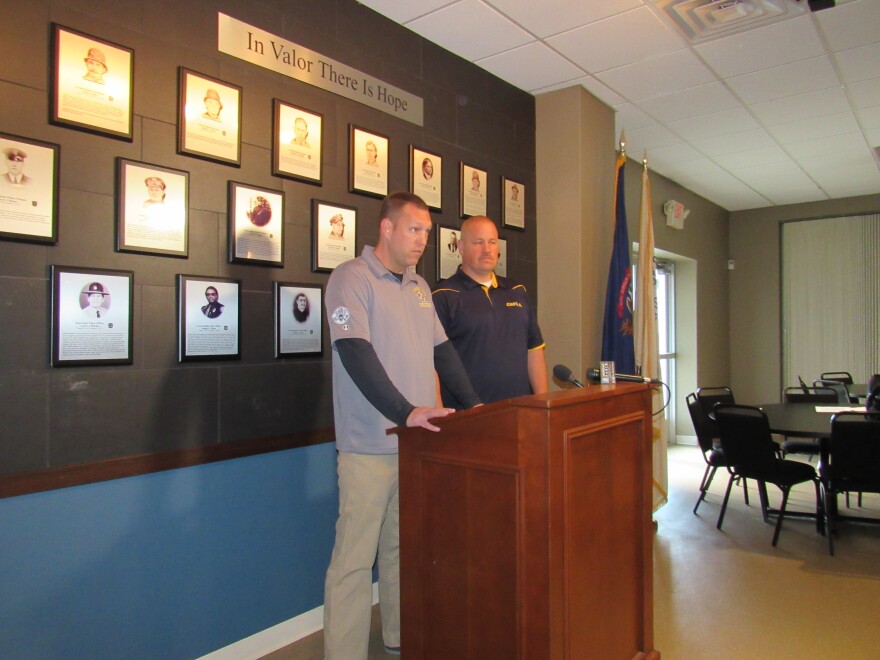 A recent study commissioned by the city of Grand Rapids, which found that black drivers in the city are twice as likely to be pulled over as white motorists, is getting some criticism.
But Grand Rapids City Manager Greg Sundstrom says the new critique doesn't change the fact that there's a problem. Even if the notion is hard to swallow for police officers.
"We don't know exactly what we're doing wrong, we just know that there were some disparate outcomes from our services." Sundstrom said. "This isn't an indictment of our police officers. This study was an indictment of our systems. We have good people who are trapped in a bad system, and that's what we need to change."
Read the full traffic stop study here.
Leaders from Grand Rapids police unions held a press conference Monday to urge city officials to consider a recently published critique of the traffic stop study and the concerns it raises about how data were collected and analyzed for the traffic stop study.
Mike Maycroft, President of the Grand Rapids Police Command Officers Association, says he isn't refuting the conclusions of the traffic stop study, but says there are legitimate methodological concerns.
Maycroft appeared alongside Andy Bingel, president of Grand Rapids Police Officers Association. Maycroft says the unions didn't ask for a critique of the study. Mlive reports the critique's author, Richard R. Johnson, shared his published critique when he was teaching a one-day course at Calvin College.
"We as a community cannot afford to take an incomplete viewpoint on important issues like ... the traffic stop study," Maycroft said. "We are encouraging everyone to slow it down. Review the material by Dr. Johnson, and weigh in in attempt to bring a fuller understanding of what the true facts are."
The 14-page critique questions the selection and training of data collectors for the traffic stop study. It suggests that the study's authors "specifically recruited individuals who may have had a bias against the Grand Rapids Police Department from the very start."
Lamberth Consulting, a group that performs racial profiling analysis, published the Traffic Stop Data Analysis study in April. No one at Lamberth Consulting was available for comment after Monday's press conference.
Data collectors for the Lamberth study stood at predetermined traffic intersections in Grand Rapids and recorded the apparent race of passing motorists. The Johnson critique raises concerns over how accurately data collectors were able to determine a motorist's race. According to the critique, the Lamberth study claims to have accurately identified the races of all but 2.2% of drivers. The critique says other similar studies tend to have much higher proportions of drivers whose race was unable to be determined.
Read the full critique by Richard R. Johnson here.
Johnson is the Chief Academic Officer at Dolan Consulting Group. Former Grand Rapids Police Chief Harry P. Dolan is the CEO.