MDEQ seeks comments on Line 5 plan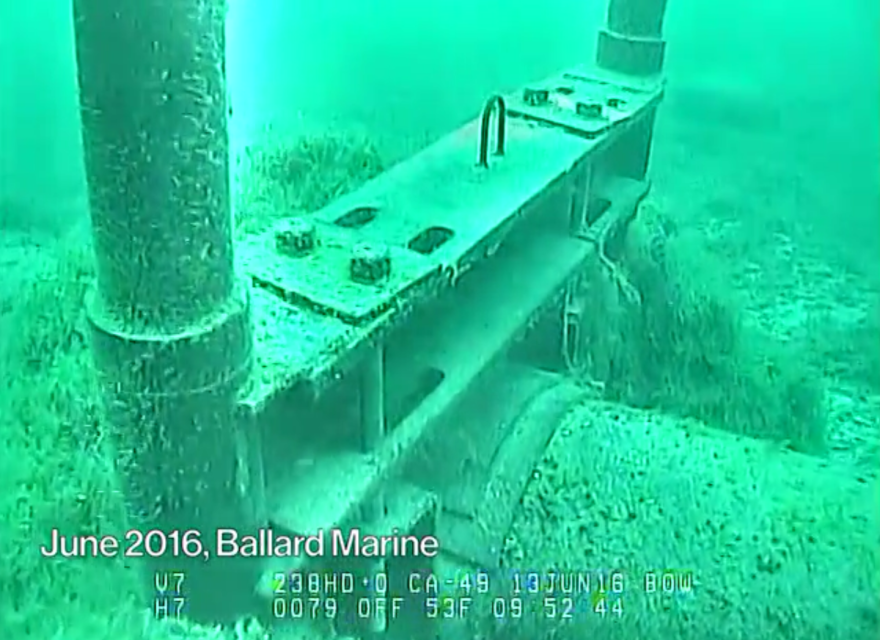 The Michigan Department of Environmental Quality is hosting a public meeting on Tuesday, July 25, to hear comments from the public on a new plan by Enbridge Energy to stabilize Line 5, an aging oil pipeline that runs beneath the Mackinac Straits.
Enbridge is already under fire ahead of the meeting for failing to take a worst-case oil spill scenario into account in its plans. The National Wildlife Federation has submitted a detailed critique of the plan.
"The contractors for the state of Michigan failed to actually accurately predict the severity of an oil spill, what it would do to the Great Lakes and the region there, and the entire report comes from the perspective of what's best for Enbridge Energy, not what's best for the State of Michigan," says Mike Shriberg, regional executive director of the National Wildlife Federation's Great Lakes Regional Center.
According to Shriberg, the contractors producing the report were supposed to take a worst-case scenario into account, but instead he says they considered a best-case scenario, which results in a bias that favors keeping Line 5 in place.
"It leads to a flawed conclusion that overestimates the safety of Line 5 currently and undervalues the strong alternatives to removing Line 5. The other key problem is it takes a basic assumption that it is somehow Michigan's responsibility to move largely Canadian oil to largely Canadian markets. We assume all the risk and get very little of the benefits."
The meeting will be held at Little Bear East Arena and Community Center in St. Ignace, Michigan, from 1 to 4 p.m. Tuesday.
In full disclosure, Enbridge Energy is a financial supporter of Michigan Radio.