City of Holland officially opens new energy park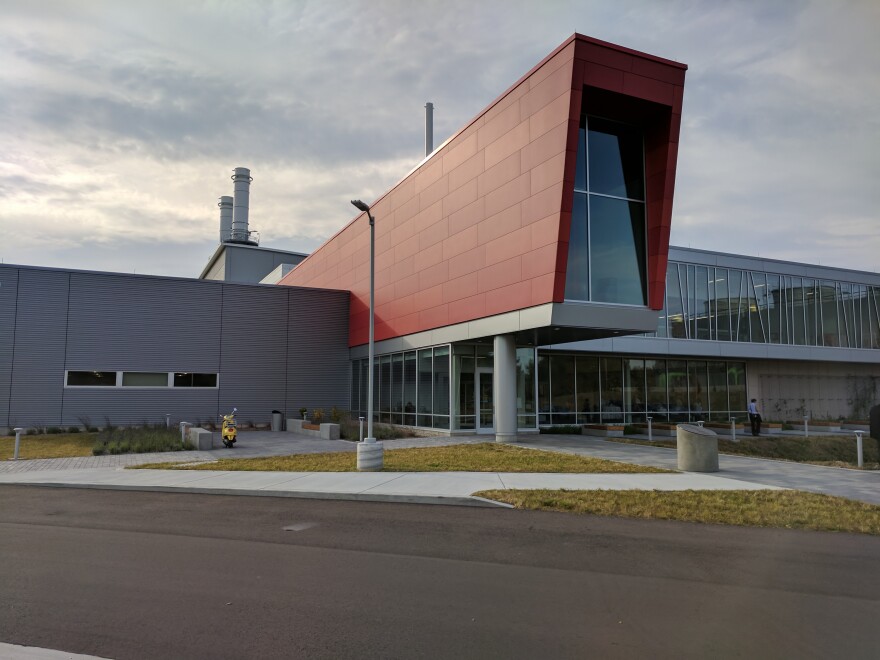 The city of Holland opened its new energy park today, and that means cleaner and more sustainable energy for the city, according to the Board of Public Works.
The $240 million facility is a power plant surrounded by a nature park, but it aims to be much more.
Dave Koster, general manager of the Holland Board of Public Works, says the park is part of a 40-year plan to increase energy efficiency, affordability and sustainability in the city.
"This story is really about community, and this community came together and decided that it wanted to be a world-class center for clean and safe energy. The energy park is a part of that goal," Koster said.
The energy park will provide power to over 28,000 businesses and residences in Holland, but Koster says over 80% of the power generated serves commercial and industrial businesses.
"And we understand that in order to continue to do that and help them grow, they need reliable, low-cost power, and that's what we're doing with Holland Energy Park. We're providing that opportunity for them for many decades to come," he said.
Dan Nally, business services director of the Holland Board of Public Works, thinks the park will also serve as a destination for class field trips and possibly more.
"We've got this hallway that's over 300 feet of interactive exhibits in our visitor center. This way people can learn about their own home energy use and what that means. They can also learn about some cool ways to save on their energy bills," Nally said.
According to Koster, the park's use of efficient energy sources helped keep utility rates low for Holland businesses and residents.
"We ended up having more money after construction than we estimated, so we won't have to increase rates this year. Really we won't need to anytime soon," Koster said.
Energy from the plant will help melt snow in the streets during the winter.