UM prof floats new Cuban sonic attack theory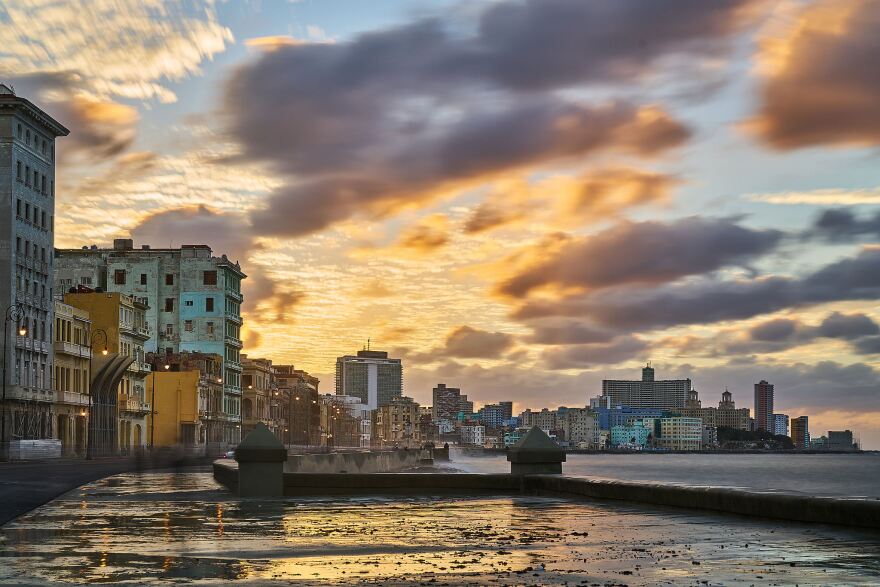 A University of Michigan engineering professor may have solved the mystery of the so-called Cuban sonic attacks of 2016 and 2017. Over a period of about six months, 24 U.S. embassy personnel based in Havana heard high-pitched chirping noises in their homes, and later developed a range of symptoms such as nausea, hearing loss, difficulty walking, or difficulty focusing. Their symptoms resembled mild traumatic brain injury, but the exact cause was unknown.
The main theory was that they had been victims of an attack by some kind of sonic weapon. However, that theory has since been discredited as unrealistic. Other possible explanations included poisoning, an exotic virus, and mass hysteria.
Engineering and computer science Professor Kevin Fu does research on the use of ultrasonic waves to interfere with computer devices. He recognized that interference between two ultrasonic signals could produce an audible sound -- and he demonstrated that effect in his laboratory:
Fu believes the sounds heard by the embassy workers -- and the symptoms they experienced -- could have been the result of covert ultrasonic listening devices. Ultrasonic waves are inaudible. However, if the device malfunctioned, or if two devices were operating in close proximity, interference between the two signals could result in the kind of audible byproducts he produced in his laboratory.
"It's already well established that audible signals can cause disorientation, headaches, dizziness, and other neurological symptoms," Fu says.
Fu says this was a "side project" that he worked in in collaboration with Wenyuan Xu, a professor at Zhejiang University and visiting scholar at UM, and Chen Yan, a doctoral student at Zhejiang University. They have published a technical report on their theory, and are awaiting criticism and feedback from the scientific community.
"We're waiting to see if somebody finds some piece of evidence to contradict our findings, but so far all of the scientists who have reached out have only confirmed and said this makes sense," says Fu.