Bacteria that causes Legionnaires' disease detected at Wayne State University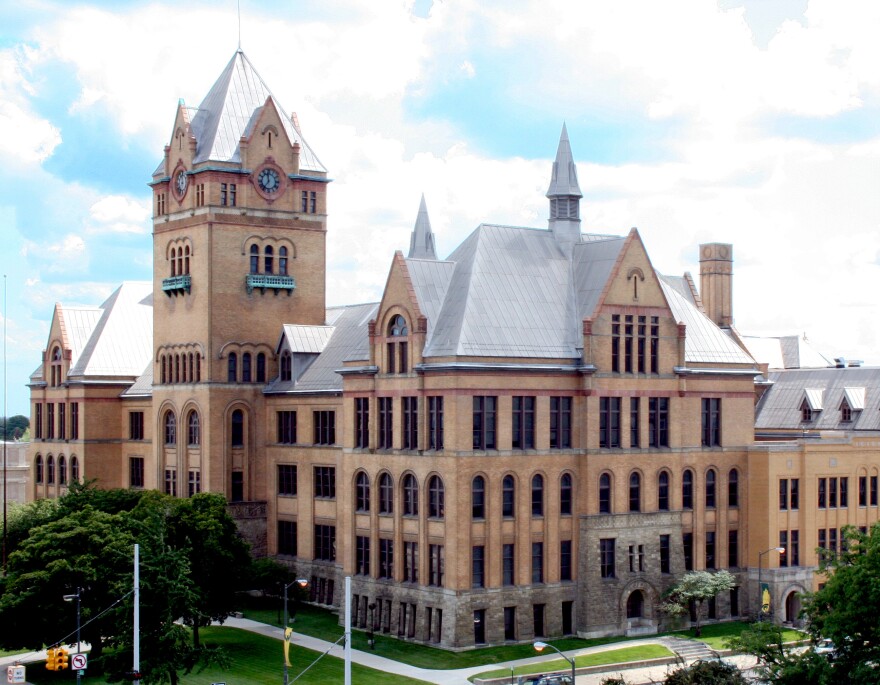 Wayne State University announced Wednesday night that the bacteria that causes Legionnaires' disease was found in the cooling towers on three campus buildings and in the bathrooms of three others.
The university tested 16 buildings after an employee who works in the Faculty Administration Building was diagnosed with Legionnaires'— a severe form of pneumonia that can be caused by breathing in water droplets containing the legionella bacteria.
An outbreak of the disease occurred in Flint between 2014 and 2015, during the height of the city's water crisis. Twelve people died and at least 87 were infected. Wayne State researchers studied the outbreak in 2016.
However, Legionnaires' is not contagious, nor does it pose a risk to most generally healthy people. According to the Centers for Disease Control, common risk factors include heavy cigarette smoking, chronic lung disease, and suppressed immune systems.
Legionnaires' update: Preliminary results have identified cooling towers on three campus buildings that have tested positive for legionella. We are taking immediate action and will continue testing throughout campus. For details visit https://t.co/juGpq1eHIl pic.twitter.com/GvhDu7HLvQ

— Wayne State University (@waynestate) June 7, 2018
Michael Wright, Wayne State's Vice President of Communications and Chief of Staff, says the university notified students and staff about the bacteria, but told them not to worry.
"It's maybe out of an over-abundance of caution, but we think everyone should know this kind of thing. For most people, it's a very, very low risk. Healthy people do not have a risk-- hardly at all-- of contracting legionella."
Wright says the university's water had been tested previously according to protocol, but legionella either wasn't picked up or wasn't noticed. Now, with the help of outside professionals, they're retesting buildings throughout campus.
"We're continuing the testings, [and] we've shocked those cooling towers, so that ought to be remediated today," he says. "We don't see any risk for people, so we're not closing those buildings."
The bathrooms that tested positive for legionella will be closed while they're being disinfected.
The affected employee is in recovery and is expected to return to work next week.