Wolverine wants 3M to share liability in PFAS lawsuits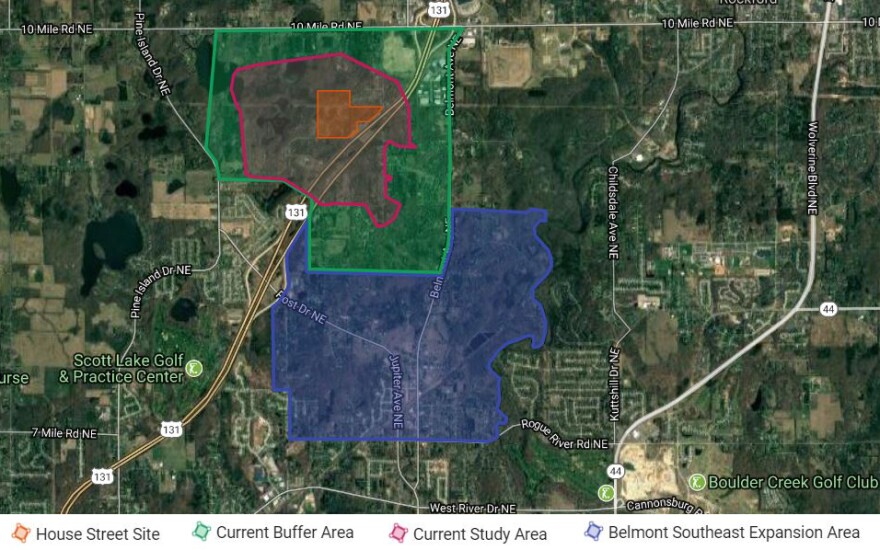 The West Michigan shoe manufacturer at the center of a groundwater contamination saga in Kent County wants manufacturing giant 3M to foot some of the bill for the lawsuits it faces.
Wolverine World Wide is the defendant in more than 140 lawsuits regarding drinking water contaminated with chemicals known as PFAS.
3M used PFAS in products like Scotchgard, and Wolverine used Scotchgard to waterproof shoes for brands like Merrill and Hush Puppies over many years.
PFAS have been linked in animal studies to some forms of cancer and other health problems.
In a statement, Wolverine claims that 3M, who manufactured the product that used PFAS, should be held partially responsible for the contamination.
3M is not named as a co-defendant in these lawsuits. Representatives from the company were not immediately available for comment.
Varnum Law, which represents the plaintiffs in the suits, say 3M isn't listed as a defendant because it was Wolverine that irresponsibly disposed of the chemicals, which led to the contamination in Kent County.