State Rep. Rabhi unveils a proposal to ensure equal healthcare for all Michiganders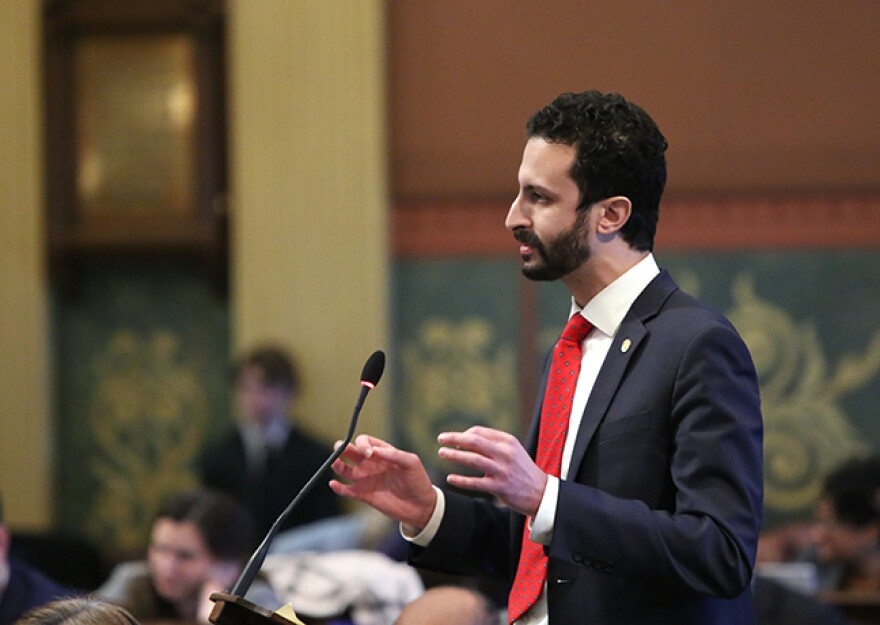 Universal healthcare might be on its way to Michigan's ballots now that State Representative Yousef Rabhi officially announced his proposal Monday morning to secure single-payer coverage in the state.
The plan, which Rabhi calls MiCare, would ensure that all Michigan residents have equal access to healthcare, including dental and mental health care and prescription drugs.
For Rabhi, it's a policy that's already long overdue.
"I think this is unacceptable, quite frankly, that we live in the richest nation on the planet and we still haven't figured out that healthcare is a human right and that everyone deserves equal access to care," he said.
The proposed legislation is actually two different bills—one on the content of the policy and another that deals with how it would be funded. Rabhi and his staff are still finalizing the funding bill, but plan on including the creation of a graduated income tax to pay for the costs of the program and increasing some corporate taxes. Rabhi says these systems would likely lead to a reduction in the taxes most Michiganders pay.
The MiCare bill will be introduced in the Michigan House of Representatives in mid-July. Rabhi suspects passing the bill in the Republican-controlled state legislature will be a difficult task. Historically, Republicans have viewed universal healthcare as inefficient and a way to eliminate competition in the health insurance industry.
But Rabhi says he's open to working with his colleagues on the details of the plan.
"This is sort of a conversation starter and setting of the goal posts, so even if we have to negotiate and talk about what some other approaches might be, this is a good place to start."
The legislation is set up so that once it passes in the House and the Senate, it will become a ballot item so Michigan voters can have the final decision on whether or not to fund the program. Rabhi says he thinks the idea is more popular among residents than politicians might think.
"I've gone into environments where I thought the audience would be hostile towards the idea of a single-payer health system, and I've been met with positivity and excitement."
Gubernatorial candidate Abdul El-Sayed has also proposed a plan for universal healthcare in the state. Rabhi says the two plans are completely separate at the time being.