AG Schuette, former state Senator Whitmer, Libertarian Bill Gelineau win gubernatorial primaries
Republican Bill Schuette and Democrat Gretchen Whitmer will battle it out for the governor's seat in November. Libertarians also had a choice for governor on the primary ticket, for the first time in Michigan's history.
The primary is over, but we're only about three months away from November and the candidates are ready to get started.
"We'll take about a 90 second pivot," said Michigan Attorney General Bill Schuette. "A 90 second break and then we're gonna go towards – a 90 day sprint towards November."
Schuette beat out fellow Republicans, Lt. Gov. Brian Calley, state Senator Patrick Colbeck, and Saginaw doctor, Jim Hines.
Even before all the polls had closed in Northern Michigan, news outlets were calling it for the state attorney general. He beat the three other candidates with about 50 percent of the vote.
Schuette was the only candidate to get President Donald Trump's endorsement. An advantage candidate Calley acknowledged in his concession video.
"The reality is, this is President Trump's Republican party," Calley said. "His chosen candidates win Republican primaries. We see it happening all across the country."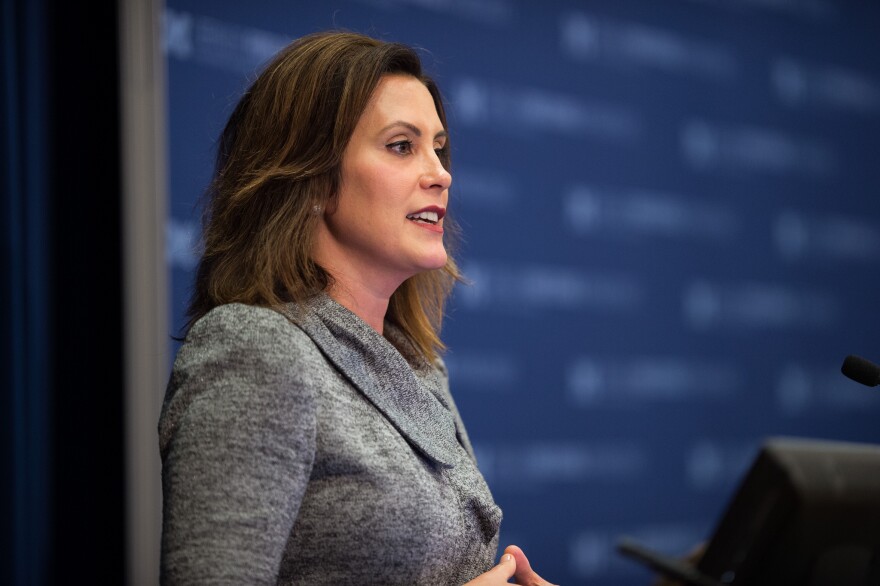 The Democratic candidate for governor is a former leader of the Senate Democrats, Gretchen Whitmer. During his victory speech at Dow Diamond baseball field, Schuette said he's ready to take her on in the general.
"She was the most liberal member of the Michigan Legislature," he said. "And Whitmer was one of the architects of the Granholm policies that resulted in the lost decade."
Calling Gretchen Whitmer the most liberal member of anything is something her Democratic competitors would have contested during the primary. Both Shri Thanedar and Abdul El Sayed positioned themselves as progressives. El-Sayed even won an endorsement and campaign time from progressive firebrand Bernie Sanders.
During his concession speech, El-Sayed said his campaign sparked a movement to encourage young progressives to run for governor.
"I like to think that even though I'm not going to get the opportunity to serve, that we've ignited a belief in what is possible among young people who never before saw themselves in somebody running for office," he said.
Throughout her campaign, Whitmer has argued that she's a progressive with a track record. And she touted her experience during her victory speech in Detroit.
"We need a governor who knows how to get things done," she said. "Who's ready to roll up her sleeves and get to work."
Whitmer also went after Bill Schuette and the eight years Michigan has spent with a Republican governor in office.
"Our leaders have failed us, but we are going to make the change we deserve in this state," she said. "Underfunding our schools, crumbling infrastructure, and water we can't drink. We know we deserve better and we are ready to fight, right?"
Libertarian candidates were also on the primary ballot for the first time in Michigan history. That's because enough people voted for Gary Johnson - the Libertarian candidate for president – in the 2016 election.
Bill Hall is the chair of the Michigan Libertarian party. He says the whole primary process was eye-opening.
"The fact that there was so much more attention from the media and the electorate because the Libertarian party was participating in the primary," he said. "Frankly, in past elections we didn't know what we were missing."
More than 5,000 people voted Libertarian, with candidate Bill Gelineau taking the nomination.
Election night wasn't without a few hiccups along the way. There were power outages at more than 10 polling places around Metro Detroit. Precincts then started to run low on ballots. But the Secretary of State's office told voters to stay in line – everyone who was in line by 8 p.m. was allowed to vote.