State, Kent Co. release report about cancer and PFAS exposure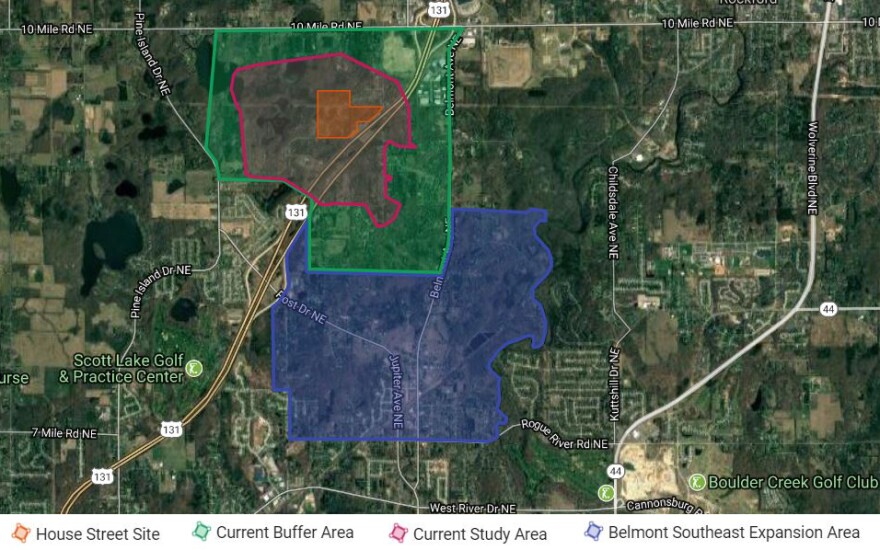 Rates of cancer in Kent County where industrial chemicals have been found in the groundwater are not higher than they are in other parts of the state. That's according to a report state and county officials released on Tuesday.
Public health officials did find higher rates of prostate cancer than expected in northern Kent County. But cases of prostate cancer actually declined during the 15-year period studied.
PFAS is group of chemicals that were used to waterproof leather goods at shoe manufacturer Wolverine Worldwide in Kent County for decades.
The report did not find higher rates testicular, ovarian, and kidney cancers in the two ZIP codes near the contamination, and state health officials say those cancers all have stronger scientific links to PFAS than prostate cancer. This report only looked at cancers that have been linked to PFAS.
Adam London, a health officer with the Kent County Health Department, says this cancer data report is just a start.
"We do plan on doing a much broader investigation this fall, which will include blood testing for a number of people, And a much broader, more intensive survey," London said.
State health officials estimate that 800 Kent County residents will be tested as a part of that PFAS exposure assessment. A report based on those findings is expected to be available next spring.
Kory Groetsch, an environmental health director with the Michigan Department of Health and Human Services, says residents should remain calm but alert when it comes to PFAS reports.
"Please stay aware, don't be afraid, keep working with us, ask questions, call us, engage with us. We're going to always tell you all of the available science that we have," Groetsch said.
You can read the full 18-page report from KCHD and MDHHS here.