Activists object to Line 5 tunnel proposal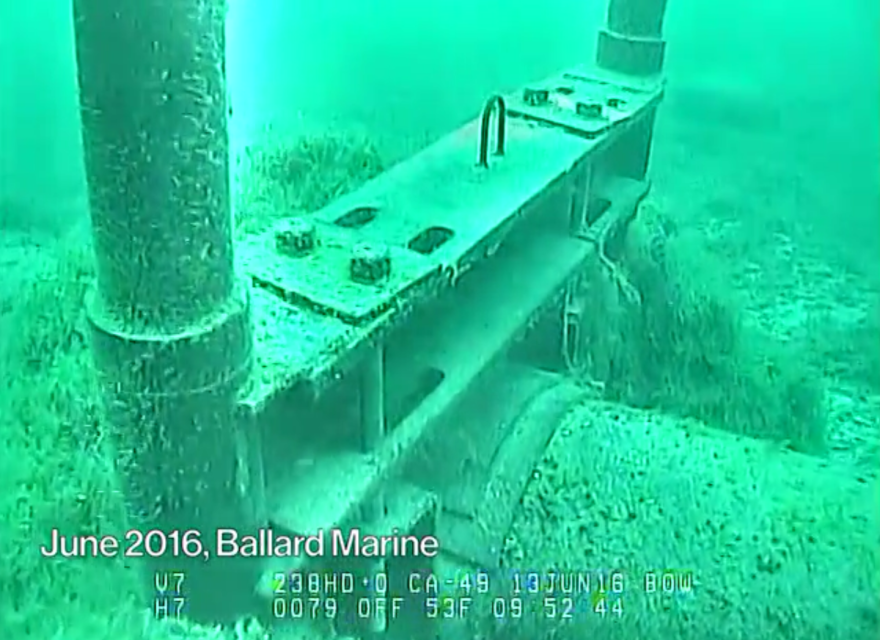 Environmental advocates are speaking out against a proposed agreement to build a tunnel over Enbridge Energy's Line 5, which runs under the straits of Mackinac. An anchor strike earlier this year highlighted concerns that a leak in that stretch of the pipeline could be a major environmental disaster.
Environmentalists have been calling on the State of Michigan to shut down Line 5. Meanwhile, Enbridge is in talks with the State about options for replacing it.
Bryan Newland is an attorney with the Bay Mills Indian Community. He says Line 5 threatens fishing rights granted to the tribes under an 1836 treaty.
"This particular pipeline is all risk to the state of Michigan, all risk to the tribes of Northern Michigan who depend on these waters, and no gain," says Newland.
Environmental groups claim that Line 5 exists primarily for Canada's benefit, and that Michigan's oil and gas needs could be served by other pipelines.
Jim Lively is the Program Director for Groundwork Center for Resilient Communities. According to a white paper published by Groundwork, Line 5 no longer serves Michigan. Rather, it's a shortcut pipeline serving Eastern Canadian pipelines. Enbridge has another pipeline running through Kalamazoo, Line 6B, which was upgraded after a rupture in 2010.
Lively says, "At maximum capacity, that pipeline alone would be able to replace the entire capacity of oil movement through Line 5."
However, Enbridge disputes that assessment. Ryan Duffy, a spokesperson for Enbridge, says, "Line 6B/78 is currenlty at or near capacity. There is not room on that line to transport the 540,000 barrels a day that Line 5 transports."
Duffy says that a tunnel is one of the options it is discussing with the State. According to Enbridge, a tunnel would minimize the risk of anchor strikes and leaks from the pipeline.
An announcement from the state about Line 5 is expected late next week.
Editor's note: Enbridge is one of Michigan Radio's corporate sponsors.