Kent County officials offer residents more details about PFAS exposure assessment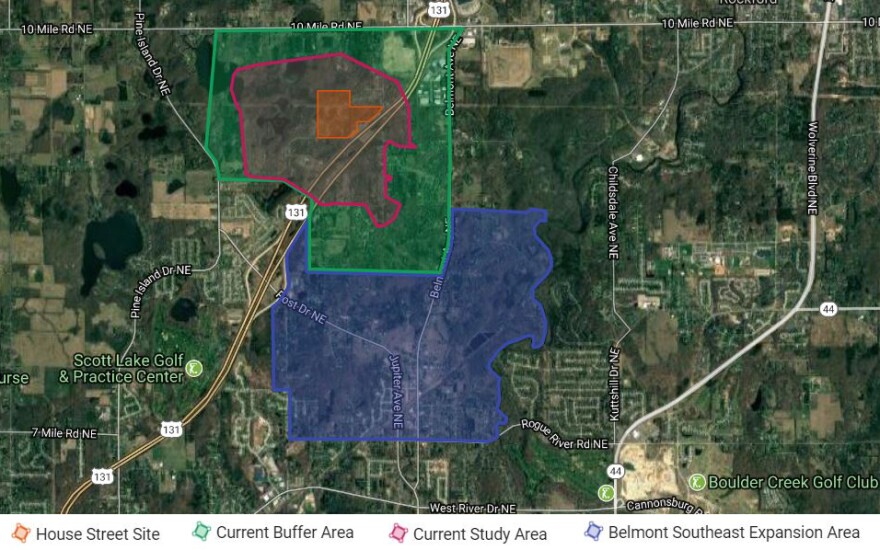 Northern Kent County residents say they're eager to learn more about a new PFAS chemical exposure study.
Representatives from the Michigan Department of Health and Human Services and the Kent County Health Department talked to residents on Tuesday night about the study and how they can participate.
The study will focus on about 800 residents from Northern Kent County and how their blood PFAS levels compare to the national average. Only residents who have already had their wells tested by the Michigan Department of Environmental Quality will be invited to join the study.
The exposure study includes health questionnaires, a blood test, and additional well water sampling. But Dr. Eden Wells, Chief Medical Executive with MDHHS, says this is not a full health study.
Seth McNaughton and his wife live in Belmont. Their home's private well tested high for PFAS – at 1,960 parts per trillion – when the state tested it last fall.
70 parts per trillion is the EPA's health advisory level for PFAS chemicals.
McNaughton says he wishes more progress had been made, but he's happy something is being done.
"So, it's a good thing this is happening and I'm glad that they're concerned and they're working towards the goal of a health assessment," McNaughton says.
Jennifer Carney, a Belmont resident whose well tested as high as 320 parts per trillion, says she wants her family to be included in the study.
"But I want to make sure that also I can safeguard my family as far as privacy because I do have two kids in the household," Carney says.
Carney says she is happy to participate in the study, if the state and county ask her to.
"I think it's a good idea to [join the study] because who knows, what they learn from my blood levels could help someone else later. That's what I told my high school son, he wasn't so sure about doing it," she says.
MDHHS officials say the study won't release the names of any of the participants. The first clinic for the study will be held at the Kent County Health Department building in Grand Rapids on December 8.