State PFAS advisory board says clean up standard may be too high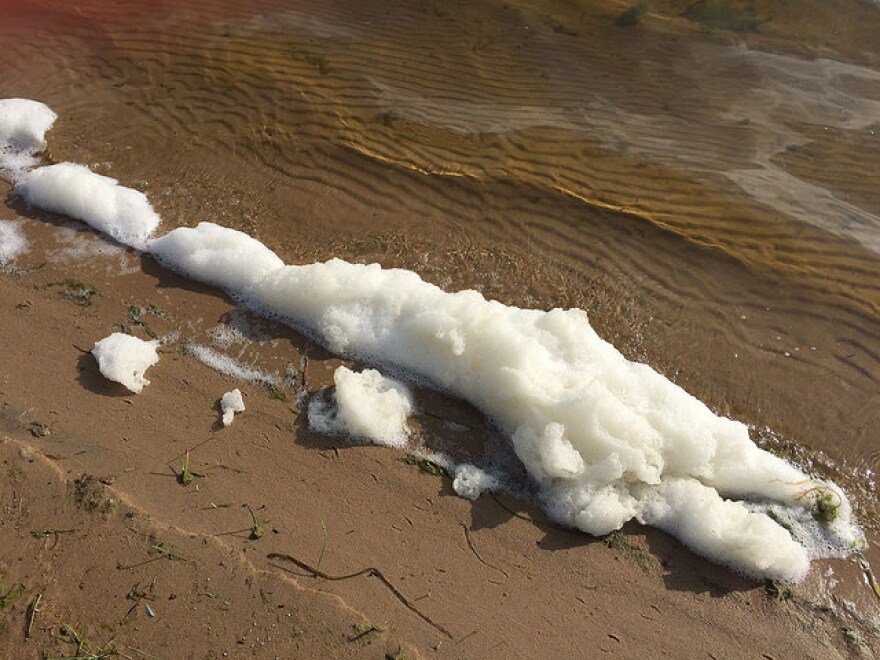 The Michigan PFAS Action Response Team released the findings from the independent PFAS Science Advisory Committee appointed by Gov. Rick Snyder.
The 90-page report includes analysis of the causes and effects of per- and polyfluoroalkyl substances (PFAS), as well as 17 recommendations to the state in its ongoing response to PFAS contamination.
The panel is made up of six nationally-recognized experts in PFAS, inlcuding Dr. David Savitz, professor of epidemiology at the Brown University School of Public Health, who chaired the panel.
Listen to Stateside's interview with Dr. Savitz above.
"The panel found evidence that exposure to certain PFAS compounds and health outcomes is likely to affect some health outcomes, but also concluded that further research is needed," Savitz said in a press release. "Of these compounds, the report focuses on perfluorooctanoic acid (PFOA) and perfluorooctanoic sulfonate (PFOS) for which we have the most information."
The big news
Savitz spoke with Stateside Tuesday. He says the state's current clean up standard for PFAS may not be strict enough.
"We took a good look at the toxicology, the animal studies and also the human studies, the epidemiology, and in finding that convergence we expressed the concern that the current recommendation of 70 parts per trillion may not be adequately protective." he said.
The state set 70 parts per trillion as the standard for cleaning up PFAS back in January, but there has been some outcry from residents who say 70 ppt is too high.
Savitz says the board questioning if 70 ppt is a safe level isn't its way of declaring a public health crisis.
"Rather we're saying the evidence does not provide reassurance that it is sufficient," he said.
No one on the committee, including Savitz, could give an exact number that would be safe.
What's next?
Carol Isaacs, The Director of the Michigan PFAS Action Response Team, says the recommendations have been sent out to legislators, Governor Snyder and Governor-elect Gretchen Whitmer.
"We have been sharing information about PFAS contamination with the new administration, and trying to help them see some of the follow up that needs to come," Isaacs said.
A spokesperson for Governor-elect Whitmer's transition team echoed this in a statement.
"Today's report will be part of the overall body of work and stakeholder feedback specific to PFAS that the transition team is evaluating and making recommendations on to the Governor-elect for action after January 1," the statement says. "The Governor-elect has been clear that PFAS contamination is a man-made catastrophe years in the making and anything less than an all-hands-on-deck approach to cleaning up our waterways is unacceptable."
Whitmer has not said any specifics on what might happen with MPART, which Snyder stated in January 2018.