Rep. Kildee disappointed by Trump administration's threat to veto bill that addresses PFAS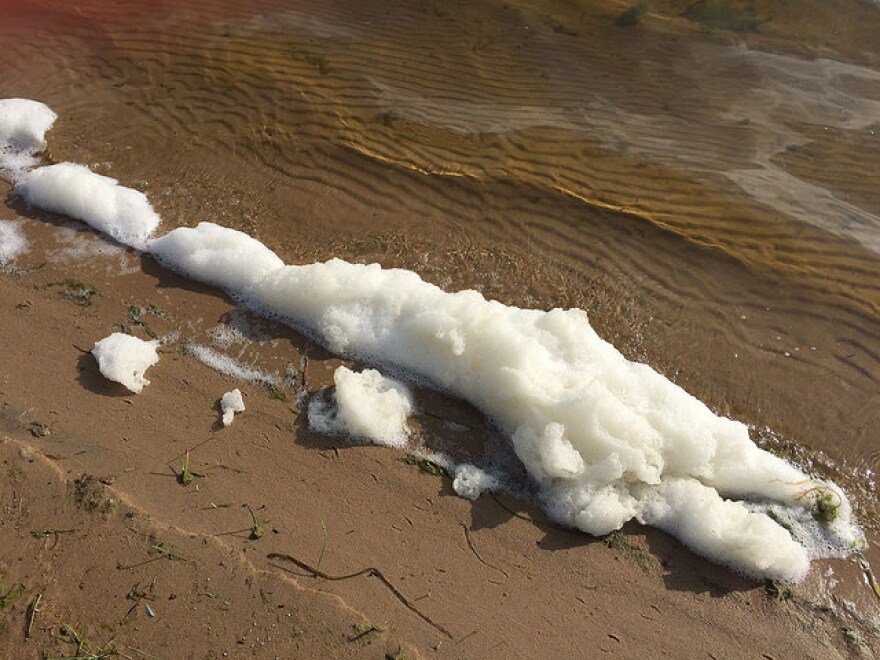 Congressman Dan Kildee says he's disappointed that the Trump administration wants the president to veto a bill that would address PFAS contamination.
The Trump administration released a statement this week recommending that President Donald Trump veto the annual defense authorization bill. The bill has provisions that would require the Department of Defense to treat contaminated water that's used for agriculture.
PFAS chemicals were used at miltary bases across Michigan and the rest of the country in firefighting foam for decades. Some communities surrounding military bases are finding high levels of PFAS in their drinking water.
Representative Kildee, who has been vocal on addressing the DOD's role in PFAS contamination, says he's disappointed by the Trump administration's statement.
"It's very disappointing to see whose side the president is taking in a really significant fight for the health of people working in our military and those communities that host our military bases," Kildee said.
Kildee says he doesn't understand why the Trump administration would have issues with the bill.
"The fact that he would hold up the defense authorization act based on his willingness to protect chemical polluters is beyond my comprehension," Kildee said.
The administration says it has concerns about cost and potential impacts to DOD's mission.
You can read the entire section of the statement related to this provision of the bill below:
The Administration strongly objects to this provision, which would provide authority to DOD to treat water sources or provide replacement water for agricultural purposes where the water source is "contaminated" with PFOA and PFOS from military activities. Using the EPA drinking water health advisory (HA) to identify areas subject to this section of the bill would be inconsistent with the scientific basis of the HA—it was not constructed to determine unhealthy levels of PFOA/PFOS in water used for agricultural purposes or human health effects from consumption of foods produced using agricultural water containing PFOA/PFOS. Additionally, at potentially great cost to and significant impact on DOD's mission, the legislation singles out DOD, only one contributor to this national issue.
The U.S. House of Representatives is scheduled to debate some provisions in the bill, including those that address PFAS, on Thursday and it is expected to pass the bill on Friday.