U.S. House of Reps passes defense bill that addresses PFAS clean up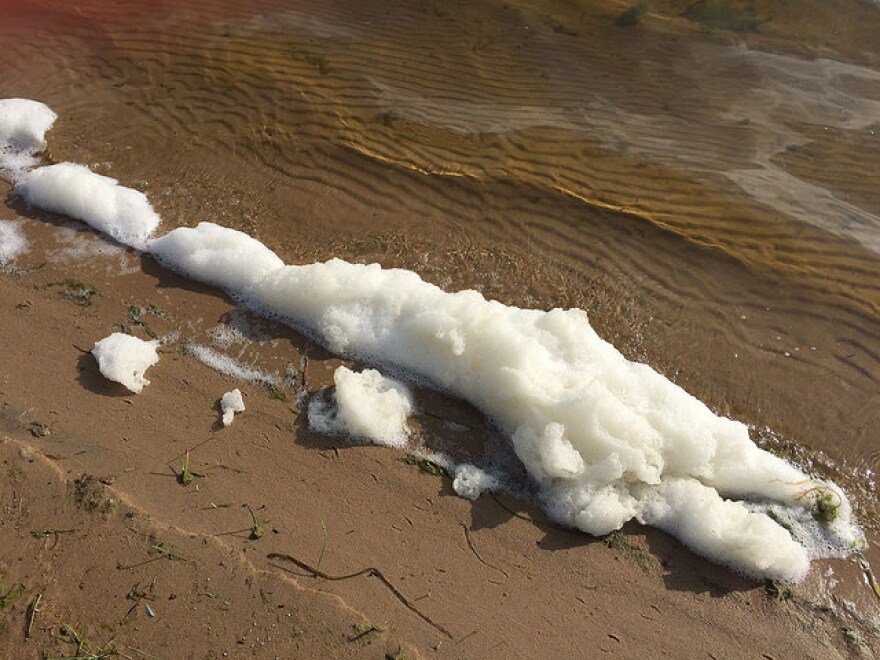 The U.S. House of Representatives passed a bill Friday that looks to address PFAS contamination near military bases.
The National Defense Authorization Act has provisions in it that would require the Department of Defenseto treat contaminated water that's used for agriculture.
The military used a firefighting foam that contains PFAS chemicals at bases across the state and country for decades. Now the communities surrounding those bases are seeing high levels of PFAS in their drinking water.
Democratic members of Congress Dan Kildee, Debbie Dingell and Gary Peters are pleased with the bill passing.
Congressman Kildee says there needs to be more urgency in addressing the industrial chemicals.
"Every day that we fail to act, the cost of PFAS clean up just gets more expensive," Kildee said.
Congresswoman Dingell says this bill is a start, but more needs to be done to fight PFAS contamination.
"It is clear, PFAS chemicals are hazardous, and it's time these chemicals are properly designated as hazardous substances," Dingell said.
Earlier this week, the Trump administration threatened to veto the bill. The administration says it has concerns about cost and potential impacts to DOD's mission.
Republican Congress members Bill Huizenga and Paul Mitchell did find fault with the bill. Both claim it doesn't fully address the needs for national security.
"While this year's National Defense Authorization Act has some positive aspects like improving the military acquisition system, continuing oversight over weapons systems and military operations, strengthening the response to PFOS/PFOA, and more, overall the bill does not do nearly enough to protect the United States' security in the world," Mitchell said in a statement.
Dingell disagrees with this criticism.
"The broader bill is good for our military and good for our national security. It will strengthen congressional oversight of the military by repealing the Authorization for Use of Military Force and ensures Congress has a say before our men and women go to war. We are giving millions of military families a well-deserved pay raise. Congress is putting in place strong guardrails to ensure money is not wasted on an ineffective border wall. These priorities reflect American values by supporting our troops and defending our nation," she said.