As unemployment insurance claims skyrocket, benefits "will be paid"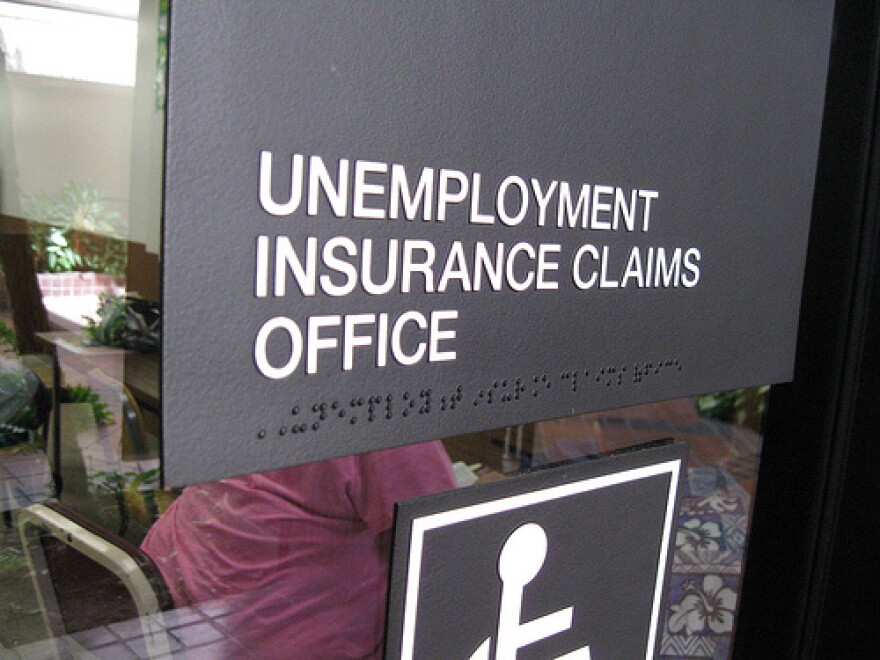 Nearly 130,000 Michiganders filed claims for unemployment insurance last week, dwarfing the amount of claims in the state at the peak of the great recession. Governor Gretchen Whitmer ordered the expansion of unemployment benefits to cover people who cannot go to work because of illness or family care responsibilities arising out of the COVID-19 outbreak.
The number of people applying for benefits is expected to continue sharply rising across the United States and in Michigan. Goldman Sachs predicts 2.25 million people will file claims this week.
Despite the ongoing surge in claims, Michigan does have the financial resources to pay anyone who qualifies for unemployment insurance, and the state doesn't expect any delays in delivering payments to residents in the coming weeks.
Michigan maintains a $4.6 billion trust fund to pay unemployment insurance benefits. Michigan Unemployment Insurance Agency Director Steve Gray says that should last a while. But even if those funds are depleted, Gray says the state qualifies to borrow more money from the U.S. Treasury, interest-free.
"We're hoping it doesn't come to that, but if we do, there will be that (borrowing) option to make sure that we can pay people, if this drags on." Gray said. "And I don't think we're talking about the next few months. I think we're talking about an extended period of time."
Congress is also working on a massive economic stimulus package that would significantly expand Unemployment Insurance benefits, and eligibility, if the package is signed into law.
"The bottom line is that if unemployed Michiganders are eligible for unemployment benefits, the benefits will be paid," said Christopher O'Leary, a senior economist at the W.E. Upjohn Institute for Employment Research, in Kalamazoo, MI.
The UIA is continuing to encourage people to apply for unemployment insurance online. Gray says don't even bother trying the phonelines. Gray says his own son was recently laid off from his customer service job at a mall – and found success applying online in the early morning hours.
"That isn't necessarily recommended for everyone," Gray said. "But if you can file online and at other times during the day while we're continuing to add capacity, it'll take some pressure off the system."
Gray says applicants are being encouraged to sign up to receive unemployment insurance benefits via direct deposit. He says he doesn't expect it'll take any longer than normal to deliver payments to residents. It's typically about three weeks before benefits are first delivered.
Michiganders applying for benefits online might continue periodically experiencing issues with the application website. The UIA has already added server capacity to its online system, and Gray says it's working to add more. If the predictions of unprecedented numbers of new claims proves true, users of the website may see loading screens or error messages, especially during typically high-traffic hours of the day.
"There's capacity to add more (servers)," Gray said. "We'll try to keep ahead of it if we can."
Gina Coll runs a metalworking business in Howell with her fiancé. She also recently lost work from her regular bartending gig because of the coronavirus pandemic and resulting statewide shutdown of non-essential businesses.
She says it took her about five tries before she was able to submit her unemployment insurance application online. Coll, who supported Andrew Yangs' unsuccessful 2020 Presidential Campaign, says she's also paying close attention to the economic stimulus package in Congress.
"Hopefully that will be passed and we'll get some kind of check cut to people below a certain income," Coll said. "That would be helpful."
Editors note: This story was updated 3/26/2020 with the latest unemployment claims numbers.