Few Indigenous people see themselves represented in the news. A new project hopes to change that.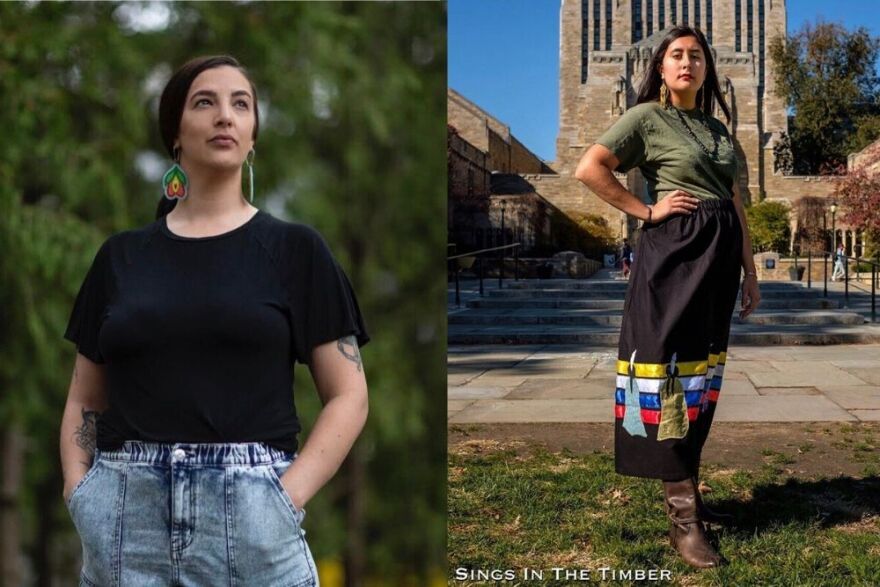 Despite all the shifts in national consciousness over the past couple of weeks, we can still say that people of color are deeply underrepresented in traditional media and in newsrooms. That may be especially true for Indigenous communities. Less than 0.5% of journalists at the country's leading newspapers and online publications are Native American.
And while there are 12 federally recognized tribes within Michigan, local journalists have consistently failed to include Native people and issues in their coverage. A new project hopes to change these paradigms by hiring and training Indigenous journalists to report for Michigan newsrooms.
The Mishigamiing Journalism Project is a new initiative that creates six-month long fellowships for Indigenous journalists at the Traverse City Record Eagle. The project is the brainchild of Meghan Gupta, who is Ojibwe and a member of the Sault Ste. Marie Tribe of Chippewa Indians, and Traverse City Record Eagle data journalist Kaye LaFond.
Gupta says growing up, she felt that mainstream media "wasn't doing it for her" when it came to covering tribal affairs and Native people. That's what led her to found the online news site and newsletter Indigenizing the News, which is "dedicated to Indigenous voices, communities, and contemporary lives."
"Natives aren't really discussed that much in mainstream journalism. But when they are, it's usually damage-centered," Gupta said. "So we have like stereotypes, like there'll be discussions only of poverty, or only of casinos, and there's not a robust, nuanced understanding of our cultures and our histories and federal Indian laws and policies that have brought us to this point."
Sierra Clark, who is Odawa and Ojibwe from the Grand Traverse Bay Area, is one of the inaugural fellows with the Mishigamiing Project. Clark says she felt compelled to join the project because she is, above anything else, an Anishinaabe kwe (woman) and water protector. She graduated from Western Michigan University with a degree in freshwater science and sustainability, and initially thought she would use her training to do water testing in Indigenous communities. Now, she hopes to use her background in freshwater science and her new skills as a journalist to investigate water quality issues and hold polluters responsible. Like Gupta, Clark says she is tired of white journalists ignoring and misrepresenting her community.
"I want to do this not for me, but for us. For the next seven generations," Clark said. "How I'm always thinking is: how and what can I do to better the next seven generations so that my children, my great grandchildren, can look and read these stories, and learn about themselves through themselves, and not a perspective that knows nothing of who they are."
LaFond and Gupta initially imagined the Mishigamiing Journalism Project as a smaller project that would train tribal members to do some freelance reporting, but a generous donation allowed them to turn it into a full fellowship program. Now, LaFond says, they hope to raise enough money to keep the program going beyond the six months, to add more fellows, and to potentially expand to newsrooms all around the state. She also says that the project aims to do more than simply put more Indigenous reporters into newsrooms around the state.
"We don't wanna put any journalists in a position where they're having to come to work and they're the brunt of microaggressions," LaFond said. "...and so I think a big part of this is sort of not only pushing for more Indigenous reporters in newsrooms, but we wanna push newsrooms to do better and be better places for Indigenous journalists to work."
For Clark, the project is also about helping empower other Native people to tell their own stories through journalism and other venues. She hopes that seeing someone from their own community who has a platform in a media institution will let them know that they can do the same.
"And to me, that would be a big win. Even if it was just one person that was able to read my story, and hear the voice, and feel confident enough to go into an institution that historically has not made room for them."
This post was written by Stateside production assistant Lia Baldori.