Whitmer vetoes bill to constrain health orders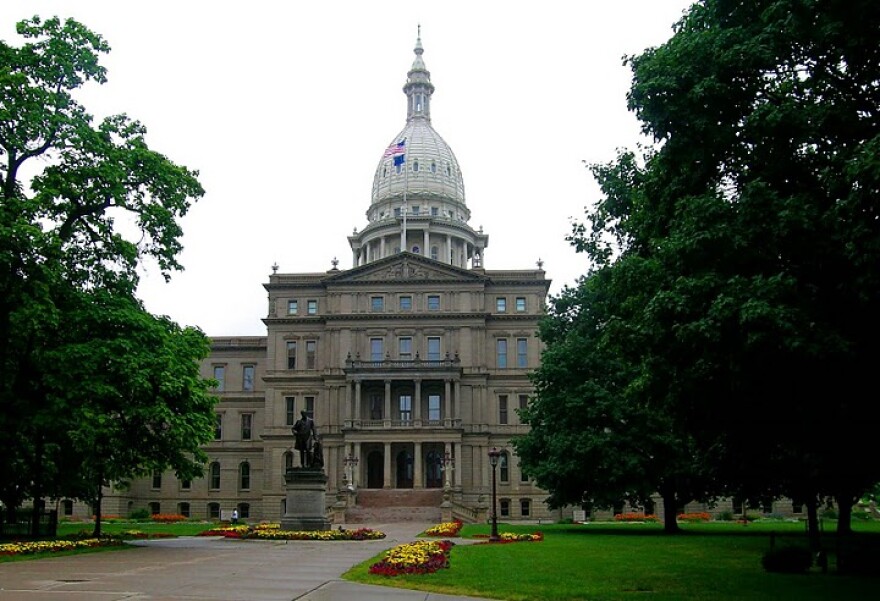 Governor Gretchen Whitmer said Wednesday in a veto letter to the Legislature that she won't sign away her administration's power to deal with the COVID-19 crisis.
Republicans are still trying to rein in the different ways Whitmer has employed emergency powers to address COVID-19 in Michigan. This latest effort tied the power to spend $300 million in federal COVID funds with the state health department returning to the Legislature every 28 days to seek approval of COVID-related emergency orders.
In her veto letter, Whitmer said a health crisis like COVID doesn't necessarily end after 28 days. The standoff between the Democratic governor and the Legislature's GOP leaders leaves the future of that funding uncertain as new daily confirmed cases in Michigan continue to rise.
Also on Wednesday, there was wide bipartisan agreement in the state House that insulin and other lifesaving drugs cost too much. Republicans and Democrats voted for bills to rein in those costs.
Among other things, the bills would limit how much prescription drug managers can charge the businesses they work for. Also, insulin co-pays would be capped at no more than 50 dollars a month under the bills.
State Representative Laurie Pohutsky (D-Livonia) said countless Michiganders, even those with health insurance, find medical care and prescription drugs entail too many out of pocket costs.
"Anything we can do to ease this burden is not only the right thing to do, it is our moral and professional obligation as servants of the people of Michigan," she said.
Republican Representative Mark Tisdel (R-Rochester Hills) said a small number of companies control the cost of insulin.
"The status quo will continue to squeeze the wallets of tens of thousands of Michiganders every month of every year," Tisdel said.
The bills were adopted with wide support from Republicans and Democrats and now go to the state Senate.