Stateside: University of Michigan honors Raoul Wallenberg in new exhibition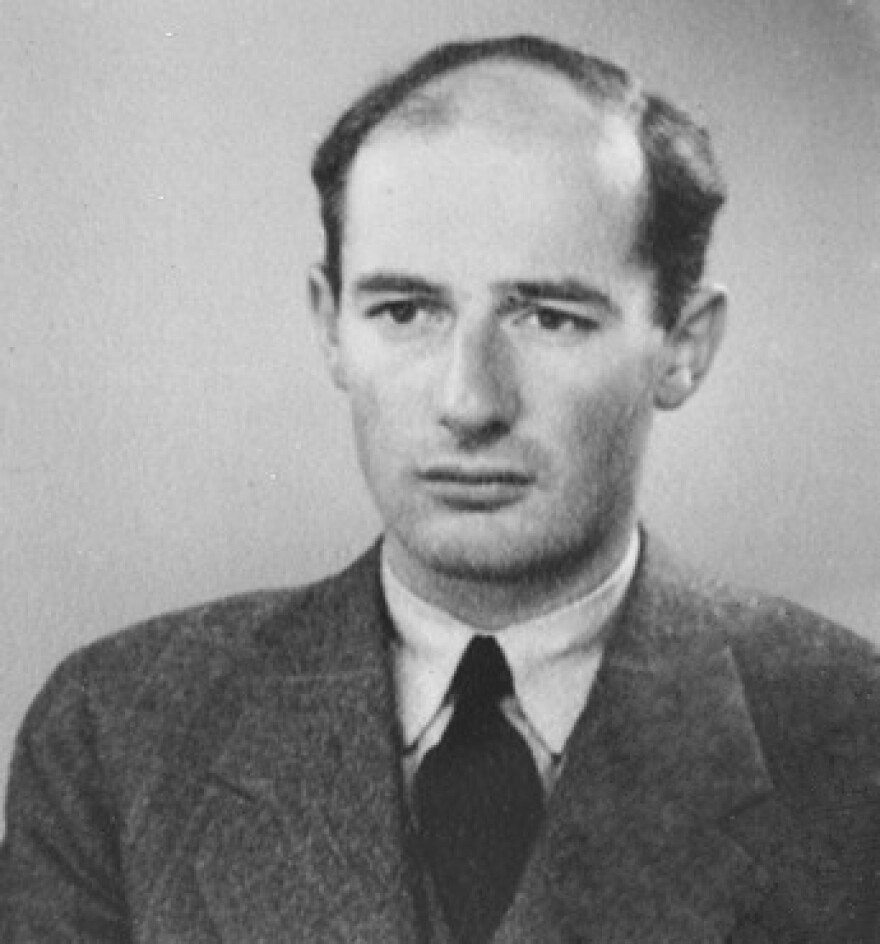 The following is a summary of a previously recorded interview. To hear the complete segment, click the audio above.
This year marks the 100th anniversary of Raoul Wallenberg, the Swedish humanitarian credited with saving tens of thousands of Jews during World War II.
"To Me There's No Other Choice," the exhibition currently at the University of Michigan, celebrates Wallenberg's achievements and spirit.
Ingrid Carlberg will be among the presenters at the exhibition. Carlberg is the author of "There is a room  waiting for you here."
Today Carlberg spoke with Cyndy about Wallenberg's history.
"It was some kind of a coincidence. He was a businessman; he was importing groceries from Hungary. When the Germans marched into Hungary in the spring of 1944, Raoul Wallenberg was alarmed by what was going on. But actually the initiative to go to Budapest and lead a rescue mission came from the American government," said Carlberg.
Wallenberg found a way of employing Jews to save them from the Nazis.
"When it comes to Raoul Wallenberg, it's individual courage. He had 350 people employed, mostly Jews, who volunteered and were protected by Swedish protective papers."
These papers were essential in protecting the Jews.
"Among the Swedish diplomats in Budapest, everyone agreed that the Soviets and Americans were on the same side of the war. So he decided to voluntarily cross the border to meet the Soviet army and suggest collaboration. But they found him suspicious. At that point in the war, the Soviets and Americans were suspicious of each other. To have an American job that Wallenberg had, although it was secret, the Soviets knew [about] it and were very suspicious," said Carlberg.
Little is known of Wallenberg after he was captured by the Soviets in 1945.
"Afterwards, we know that he was alive at least until July 1947," said Carlberg.
"The official Russian version, today, is still the same as the one that was given to the Swedish government in 1957, which was that Wallenberg died a natural death in 1947."
Carlberg feels, however, that Wallenberg did not die a natural death.