Sticky buns meet Great Depression farming at Grayling festival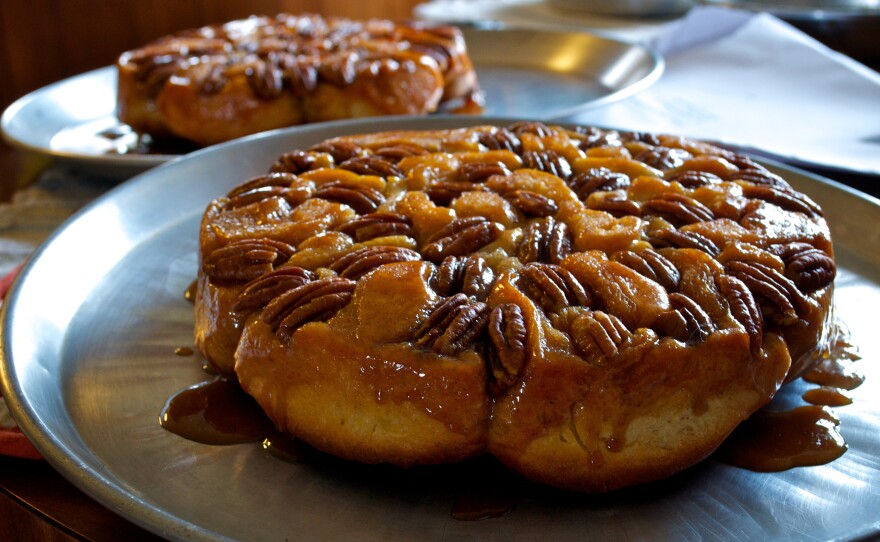 At Sticky Buns Days, the rolls aren't technically for sale, but if some disappear, well, "nothing we can do about that," Taylor said.";
Tombarta / Flickr - http://bit.ly/1xMszCg
Wellington Farm USA is a living history farm with a focus on the Great Depression era. The sticky buns are made in this kitchen with traditional methods.
Courtesy of Howard Taylor
The ingredients for the sticky buns are all grown and processed right on the farm.
Courtesy of Howard Taylor
Summertime in Michigan bring an endless variety of festivals to explore.
Some, like the National Asparagus Festival in Oceana County, are pretty self-explanatory. Others, however, are a little more quirky.
Take Sticky Buns Days, for example, which is happening this weekend in Grayling at Wellington Farm, USA.
Howard Taylor, the general manager at Wellington Farm, USA, joined Stateside to tell us about the farm and the festival.
Listen above to hear how sticky buns fit into the Great Depression-era focus of the farm, what the baked goods are actually like, and what visitors can expect if they stop by.
(Subscribe to the Stateside podcast on iTunes, Google Play, or with this RSS link)