A suitable tribute to Ernie Harwell
There's a belief in some quarters that Detroit does not appreciate its history. The city, which was really a large town before they started making cars a century ago, exploded in size, going from fewer than 300,000 to 1.6 million people in 30 years.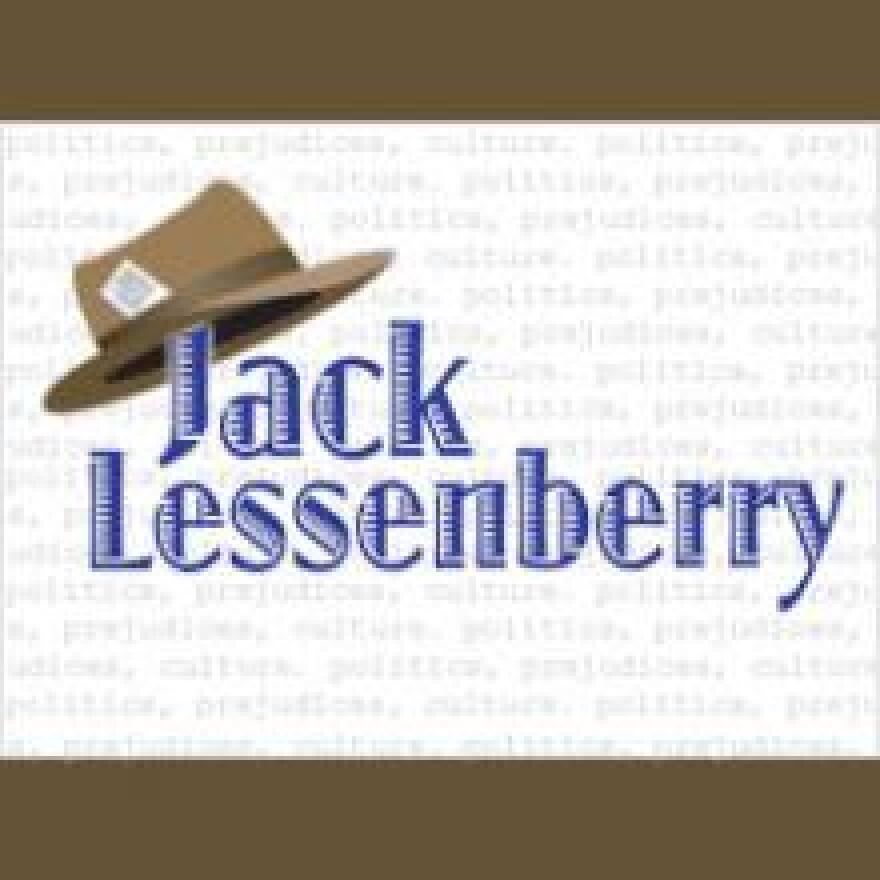 Eventually, it probably reached two million before emptying out again; the white population at my birth replaced by a black one, largely poor and bitter. Thirty years ago, the black city and the white suburbs regarded each other about the way Taiwan and Beijing did.
The rest of the state wasn't too fond of any part of the Metroplex, especially Detroit. Times have changed, and a local version of what we used to call détente is flourishing, especially between city and suburbs. But even in the worst of times, there was one man who floated above it all, who had nothing to do with politics and even transcended sports.
That was baseball announcer Ernie Harwell, whose unique, warm, and comforting voice was a constant of Michigan summers for forty-two years. More than once, people told me that they didn't care much about baseball, but loved hearing the sound of his voice.
Harwell was a legend who somehow had the power to bring people together. When inept management fired him at the end of 1990, the outrage was like nothing anyone had ever seen. Before long, the ownership changed and Ernie was back.
I'd been told that he was in fact an extremely good man, with far wider interests than you might have thought. So I went to do a magazine story on him, and found that was all true. We became friends, and I twice sat in the broadcast booth with him, feeling a little as if I was spending an evening with God. He was a fervently devout Christian. I am not, he knew it, and didn't care. He was enormously widely read, and could discuss the literary merits of novels as if he were a critic.
Once, I showed him a picture of U.S. Marines on Wake Island during World War II. "That looks like you," I said. Turned out it was.
It's been fifteen years since he retired, and seven since he died, but Ernie hasn't been forgotten. Michigan is full of unsung heroes. One of those is Gary Spicer, an attorney from Grosse Pointe who helps athletes and entertainers negotiate contracts, and helps them learn how to save and invest their money. He took care of Ernie for 30 years.
After Ernie died, Spicer led a drive to raise $2.4 million to build Harwell Field at Wayne State University. Yesterday, they had the formal dedication, and it blew me away.
The façade looks like that of legendary Ebbets Field in Brooklyn, where Ernie first broadcast the year Jackie Robinson first played there; there is a replica of the Green Monster wall from Boston's Fenway Park in the outfield, and a scoreboard from old Tiger Stadium.
Somehow, it all works. Inside the foyer, are several multimedia exhibits commemorating Ernie's life and times, in the city and the state that had adopted him. Before the ceremony, they piped in his old broadcasts. They didn't feel nostalgic, but natural.
Hearing that voice was as natural as the birds in spring. Yes, people in this state do value their past. Now, they just need a future, as well.
Jack Lessenberry is Michigan Radio's Senior Political Analyst. Views expressed in his essays are his own and do not necessarily reflect those of Michigan Radio, its management or the station licensee, The University of Michigan.