When it comes to diversity, Wayne State puts other Michigan universities to shame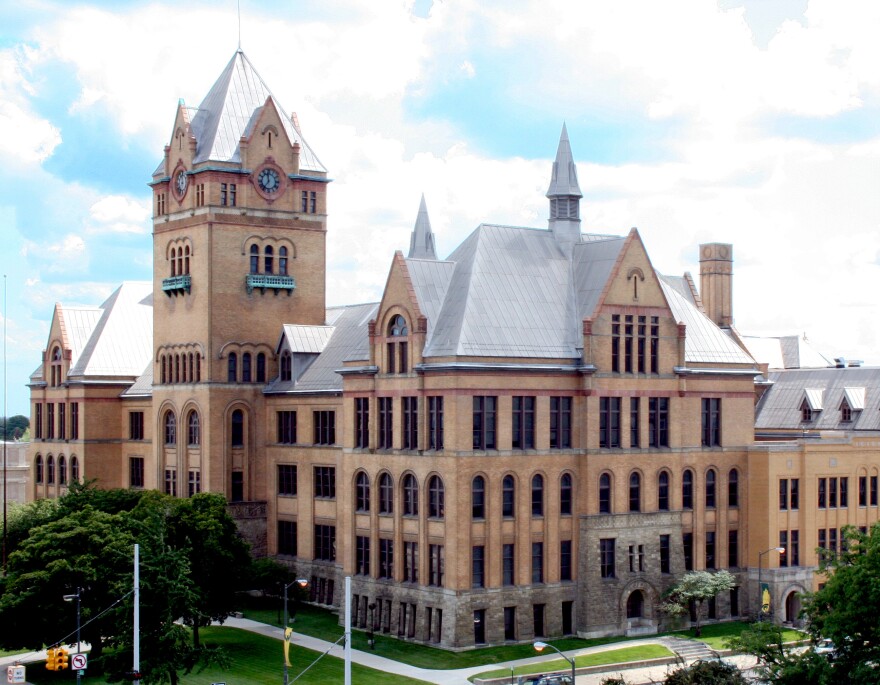 This week, Wayne State University will begin a year-long celebration of what it is calling its sesquicentennial or 150th anniversary. Though I may get in trouble for saying this, the fact is that this anniversary is essentially an invented public relations one.
While the ancestor of the university's medical school was indeed founded in 1868, Wayne State really grew out of the Detroit public school system, which began to offer junior college classes around the time of World War I. Nothing resembling a complete university existed before the 1930s, and the medical school was grafted on years later.
None of that, however, detracts from Wayne's very real importance. By the way, Wayne is not alone in exaggerating its age; the University of Michigan celebrated its 200th anniversary last year, but there were no students or classes until the 1840s.
But though it isn't ancient, I think Wayne State is, in many ways, the most important university in the state. You might say I am anything but impartial, and that would be right. I am currently the head of the journalism faculty at Wayne, and have taught there for 25 years.
However, I was an undergrad at Michigan State and a graduate student at the University of Michigan, so I have some knowledge of all Michigan's three great research universities.
U of M is, of course, one of the greatest universities in the nation; Michigan State has always been the leader in practical and applied science.
But Wayne was and is the place where first generation college students can come for a chance to make it and fulfill their dreams. When it comes to diversity, no other place can compete. True, a narrow majority of my students are still white, native-born Americans.
But Wayne State has a higher percentage of African-American students than any other school that is not a traditionally black university like Howard or Morehouse, and I have Arab and Muslim and other international students in nearly every class.
One of my students is from Mumbai and is here partly because her grandfather, a chemist, was offered a chance to work for Parke-Davis, turned it down, and spent his life regretting he never lived in Detroit. Beyond that; there's fascinating age diversity.
I am 65; last semester I had at least one student older than me. I also have students like Jessyka Faison, who was homeless as a child and has lived on her own and supported herself from the time she turned 18.
"That meant two-three jobs and 15 to 18 credit hours a semester," she told me last week. "Luckily for me, Wayne State isn't a traditional university; I got the education I needed to start my career while meeting great professors who didn't make it easy but still understood what I was up against."
She graduated last year, and now, at 24, is a communications coordinator for sport utility vehicles for Ford, flying around the country setting up events.
Wayne State gave her and many others that chance. In recent years, Wayne has been shortchanged in funding by the Legislature, for largely political reasons. They don't get it.
Wayne has its challenges, but is, I believe, the most authentically American place in the state. This anniversary may be artificial, but if any school deserves a celebration, it's Wayne.
Jack Lessenberry is Michigan Radio's Senior Political Analyst. Views expressed in his essays are his own and do not necessarily reflect those of Michigan Radio, its management or the station licensee, The University of Michigan.