Making it easier to vote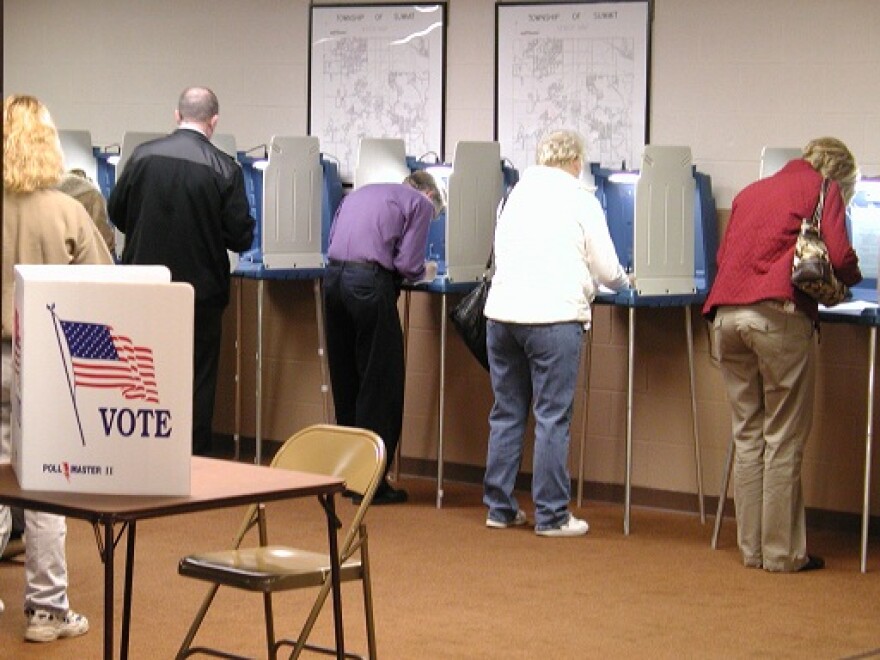 Hard to believe, but today would have been Ronald Reagan's 107th birthday. I remember meeting him when he made a surprise visit to the press tent at an international economic summit conference in 1983. He seemed bigger in real life than I had expected.
The next year, I remember seeing him in a soft rain, urging everyone to go out and vote, and to get their friends and neighbors to do the same. That was when he was running for reelection, in a campaign where the only real question was whether he'd win all fifty states.
Well, today's Republicans don't feel the same way. State Senate Majority Leader Arlan Meekhof and Dave Robertson, chair of the misnamed senate Elections and Government Reform committee, have blocked every effort to make it easier to vote.
They will be gone next January, but there's little reason to think those that replace them will be much different. So finally, some groups who care more about people than power are combining to make a major effort to help make it easier to vote.
The American Civil Liberties Union, the League of Women Voters and the NAACP have united behind a petition drive to amend the Michigan Constitution to do just that. They have submitted proposed language to the state board of elections. These groups all have canny lawyers, and it seems likely that their wording will be approved.
Once it is, they will begin collecting signatures to get their amendment on the ballot. They will be under the gun; practically speaking, they'll need to collect a good 400,000 or more by the end of June deadline.
They intend to use mostly volunteers, as the Voters not Politicians people did on their drive for redistricting reform.
But this coalition, which calls itself "Promote the Vote," also intends to pay for some signatures, and plans to hold kickoff parties around the state to launch the drive on Thursday, February 21. Their amendment would, if passed by a vote of the people, allow anyone who wants an absentee ballot to get one, regardless of reason.
It would also allow us to register to vote closer to Election Day, preserve our right to vote a straight party ticket, and automatically register citizens to vote when they visit a Secretary of State's office to renew their driver's license or their plates. The amendment would also make it easier for those in military service or otherwise overseas to get a ballot and vote.
In my view, this is long overdue. We aren't living in Norman Rockwell's America any more, where everyone had plenty of time to walk out of our white picket fence and down to the local elementary school to stand in line with the doctor, lawyer, truck driver and plumber. We are a society of people on the move and single parents who work three jobs to make ends meet.
This amendment isn't ideal; in a perfect world, everyone in Michigan would be sent a ballot in the mail, as in Oregon. But this is better than what we have, and you can't let the perfect be the enemy of the good. The story of America has long been one of expanding the right to vote.
I think Abraham Lincoln would back this change, and we should too.
Jack Lessenberry is Michigan Radio's Senior Political Analyst. Views expressed in his essays are his own and do not necessarily reflect those of Michigan Radio, its management or the station licensee, The University of Michigan.