Granholm won't lead new consumer financial protection agency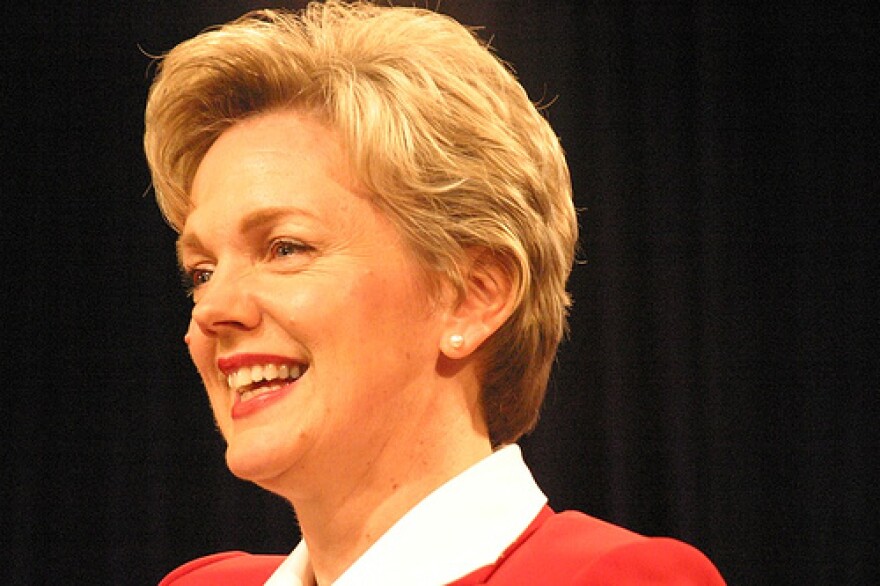 President Obama once considered Michigan Governor Jennifer Granholm for a supreme court judgeship.
Now, it looks like the administration was considering her for another job: the head of the new consumer financial protection agency.
But Granholm has declined to be considered for the position.
The Detroit News reports:
Former Michigan Gov. Jennifer Granholm said today she has no plans to head a new federal agency charged with protecting consumers of financial products such as mortgages and bank accounts.Reuters reported that Federal Reserve board member Sarah Raskin also is under consideration to head the new consumer protection body called the Consumer Financial Protection Board. "This story says I'm under consideration for the CFPB job. I have declined to be considered for this post. I'm happy in my new roles at Pew, Berkeley and Dow," Granholm said in a web posting today. "And, by the way, while I don't know Raskin, and she may be great, I think nominating Elizabeth Warren is a fight worth waging." Warren is the former head of a congressional oversight panel that reviewed the $700 billion Wall Street, auto and insurance bailout. She was named by President Barack Obama to help get the agency running, but the White House has been reluctant to nominate her to head the agency because of opposition. Granholm told The News last month she had asked the White House not to consider her for the consumer financial job or to head the Democratic National Committee.
Former Governor Granholm was recently elected to the board of directors of Dow Chemical.
-Brian Short, Michigan Radio Newsroom