Lansing Takes a Breather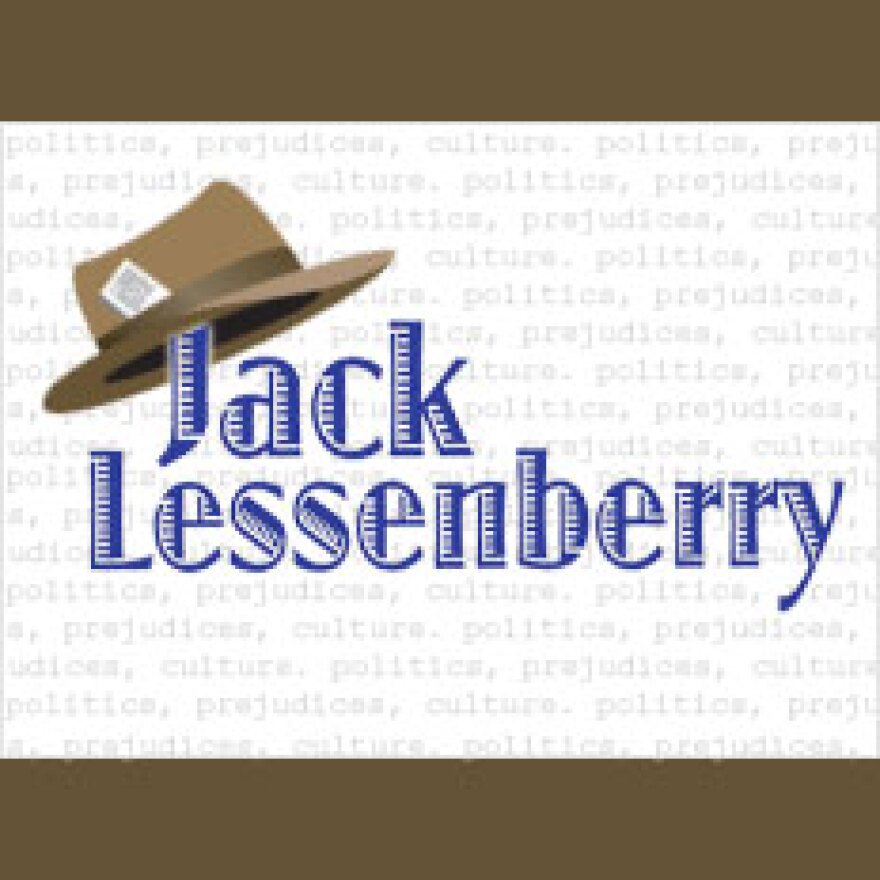 http://stream.publicbroadcasting.net/production/mp3/michigan/local-michigan-975819.mp3
Happy new fiscal year, everyone. Everyone, that is, except for employees of the State of Michigan, whose fiscal year begins October first. The state used to have a normal fiscal year, but switched in the seventies as part of budget-balancing maneuver.
Anyway, even though their budget year isn't over, our allegedly full-time lawmakers are honoring the conventional year by knocking off for the summer, pretty much. They are scheduled to be in session for only two days in the next two months.
Nice work if you can get it.
To be sure, whether you liked it or not, the lawmakers did accomplish a lot in the last six months. Repealing the Michigan Business Tax. Inaugurating a pensions tax. Balancing the budget earlier than anyone except Bill Milliken can remember.
They finished the session yesterday by dramatically changing the way public school teacher tenure works in Michigan.
Not that our lawmakers didn't do some silly stuff too. You'll be pleased to know that our lawmakers made it possible for five-year- olds to hunt bear. That's right. They repealed that pesky socialist law that said you had to be at least ten years old to shoot living creatures with a gun Now, kids of any age will be able to blast away, provided they are accompanied by an adult who has a hunting license.
One more reason to stay out of the woods.
Turning serious, I was struck by something about the teacher tenure battle. The legislation will make it easier to fire bad teachers, all agree. It was bitterly opposed by the teachers' unions, who always seem to oppose any kind of education reform.
Interestingly, however, even the unions admitted at the last moment that it was too hard to fire really bad teachers, and that changes needed to be made. They decided to back a less drastic bill introduced in the senate that would have streamlined the process. But it was too late. The problem was that a year ago, the unions would have opposed any changes whatsoever. By not being willing to address the issue earlier, in a sense, they did it to themselves.
There was a version of that going on in Detroit this week too, where the mayor and city council battled down to the wire over how much to cut out of the impoverished city's budget before the new fiscal year began. The two sides were $50 million apart, and after a dangerous game of chicken, met each other in the middle.
Many Detroiters were relieved that some essential city services will be preserved… at least for now. But city council members who opposed the deal say it will cost the city more in the long run.
Ken Cockrel, who was interim mayor for a few months after the fall of Kwame Kilpatrick, said "the city tends to govern itself under the false presumption that the most optimistic revenue and spending assumptions will materialize," when, in reality the actual figures always seem to turn out worse than expected.
His fear is that not making more painful cuts now could lead to disaster, and perhaps an emergency financial manager, later.
Politics, however, does tend to trump common sense. I have a hunch we're in for a few very interesting years.