Thaddeus McCotter to announce candidacy Saturday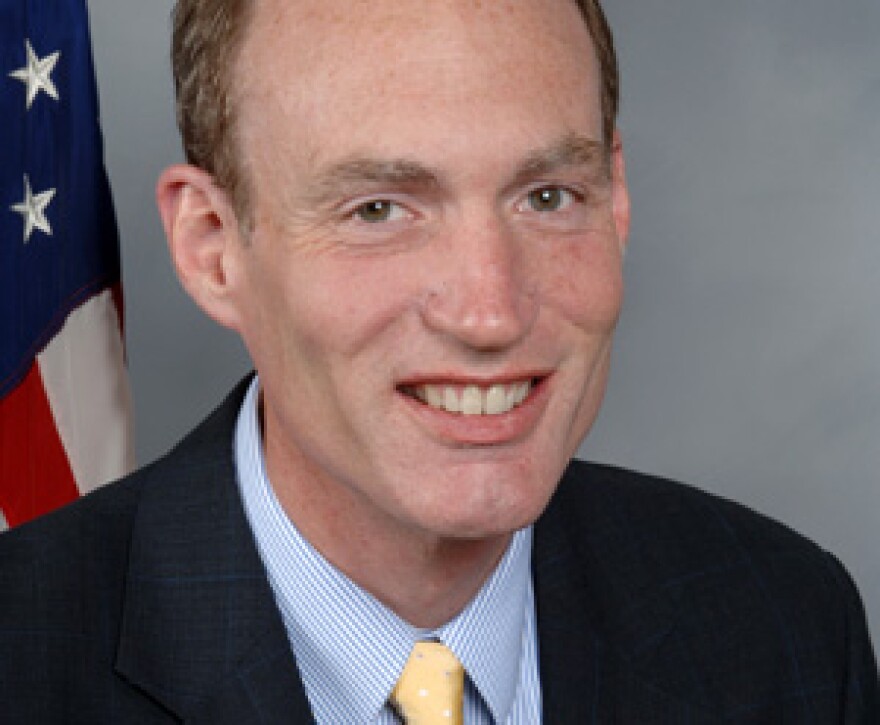 The Associated Press is reporting that Michigan Rep. Thaddeus McCotter will announce his candidacy in the Republican presidential primary on Saturday.
From the article:
The congressman from the Detroit suburb of Livonia confirmed Friday on WJR-AM he'll make a formal announcement about his candidacy on Saturday. The 45-year-old McCotter is a lawyer and served as a state senator, Wayne County commissioner and Schoolcraft Community College trustee before entering the U.S. House in 2003. McCotter has criticized Republican presidential candidate Mitt Romney as being too similar to President Barack Obama on issues such as health care and the bailout of the financial services sector.
McCotter made national headlines in a segment on the Rachel Maddow Show highlighting the congressman's "Rock Solid with Thaddeus McCotter" guitar-and-commentary video series.
Reactions to McCotter's candidacy have been mixed, with some very negative and some very positive reactions.
Here's an excerpt from a Gawker article entitled "Meet Your Newest Presidential Candidate":
What this 2012 presidential race needs — what America needs, really — is another wiseass Tea Party conservative mid-level congressman with niche appeal to further dilute the far right primary vote and effectively hand the nomination over to Mitt Romney. Fortunately it looks like five-time Michigan Rep. Thad McCotter will be that much needed extra spoiler. He's in it, and he's in it to win it! McCotter is popular among a narrow band of conservatives for his brand of "wry" Republican and Tea Party humor, which is really just the same old nonsense with an twist of sarcastic condescension.
McCotter remains popular among Tea Party members, many of whom opposed the "Bush bailouts" and the unpopular TARP Program, as McCotter did.
From a Tea Party Nation newsletter:
McCotter has a solid conservative pedigree. He opposed the Bush bailouts and TARP. McCotter is almost the anti-politician, as he is not interested in celebrity. Fox News talk show host Greg Gutfield said, "In my mind, he's one of the few pols who seem less interested in impressing celebrities or making cheap points of sentimentality than preserving the freedoms unique to our delightful island nation." S.E. Cupp, conservative columnist and author wrote about McCotter, "Amid a sea of slick salesmen vying for the Oval Office, including the man who currently occupies it, McCotter's disregard for personal glory, his contempt for power grabs and his ability to bring common-sense solutions to some of our most nagging national problems might not make him the darling of the political glitterati. It should, however, make him a candidate for President."
-Brian Short, Michigan Radio Newsroom