Welcome to Michigan Radio's coverage page for the 2012 Election.If you're looking for more information to help with your decisions, you can read our collection of stories about key races featured below.You can also check out our Guide to the Ballot Proposals.
Voters' rights groups oppose Michigan's election law changeup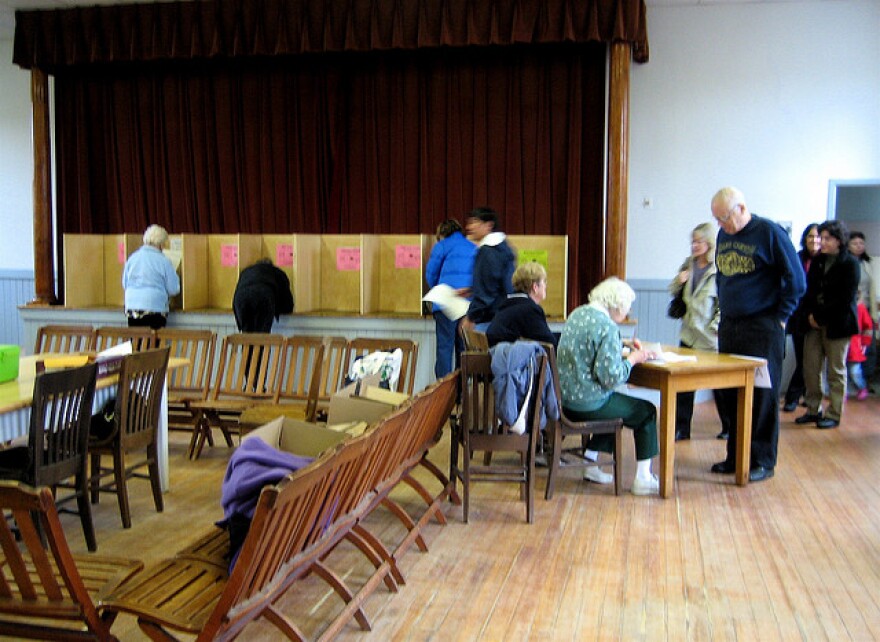 The state Senate has approved some prospective changes in Michigan voting laws.
The measures would require training for people who register voters, and make people who pick up absentee ballots show a photo ID or sign an affidavit affirming their identity.
Republican Secretary of State Ruth Johnson called for some new election rules to discourage vote fraud.
"Michigan has a good election system, a very good election system, but we want to improve that even more," said Ruth Johnson's spokesman Fred Woodhams.
The measures have raised concerns with voter-rights advocates.
"To me, it's an attempt to suppress the vote," said Sue Smith with the League of Women Voters. "Either by making it harder for people to register to vote or by making it harder for them to vote at the polls, and I think that we're going in the wrong direction."
Smith says the requirements will discourage some people - the elderly, the poor, or handicapped – from casting ballots.
She says it continues a trend in Michigan to make it harder for people to vote.
Woodhams said the handicapped and the elderly can get state-issued I-Ds free of charge.
"However, even if they don't choose to do that, they can still sign an affidavit and be allowed to vote, issued a ballot, they vote that, that votes is counted the same as any other person who did present a photo ID, so we don't believe that this is in anyway onerous to more people or make it cumbersome," said Woodhams.
The measures now go to the state House.
Another bill in the package would require training for people who participate in voter registration drives.