Detroit Fire Department, already struggling, will have to "do more with less"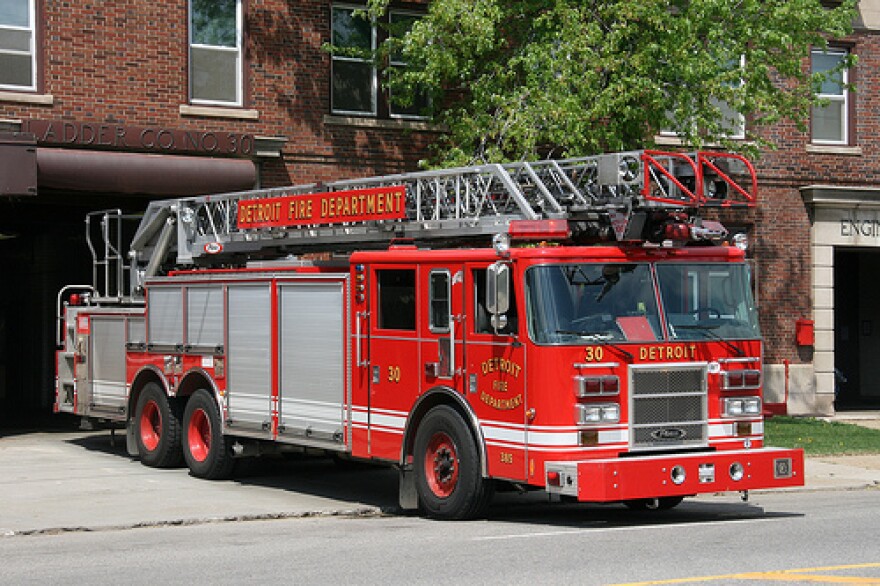 Detroit's Fire Commissioner says his department is at the end of its resources due to budget cuts.
Donald Austin spoke to a Detroit City Council committee meeting on Monday.
Even with the cuts, Detroit's Police and Fire Departments take up well over half of the city's budget. And both departments regularly go over-budget, mostly because of overtime.
Austin says it's proven almost impossible to cut overtime, when he has to fight so many fires in vacant buildings--which total 30-60% of all department runs, depending on the shift.
"We have to find a way to reduce what's working my department into the ground," Austin said. "And that's get rid of these vacant dwellings. And until we can address that, we're just re-visiting them over and over and over again."
Austin wants to implement what he calls a "less aggressive" approach to fires, especially in vacant buildings, to save resources. But the firefighters union objects to that plan, saying it will compromise basic public safety.
The department is already running some fire stations at partial capacity and alternating shutdowns to preserve resources.
But Council President Pro Tem Gary Brown says the city's financial crisis means the department will simply have to "do more with less" if Detroit is to avoid running out of cash--and an emergency manager.
Brown says he understands that public safety officers have already made significant sacrifices, and they really shouldn't have to make more.
"It's not fair. It really isn't fair," Brown said. "It's just reality."