Michigan group wants corporate donors to be revealed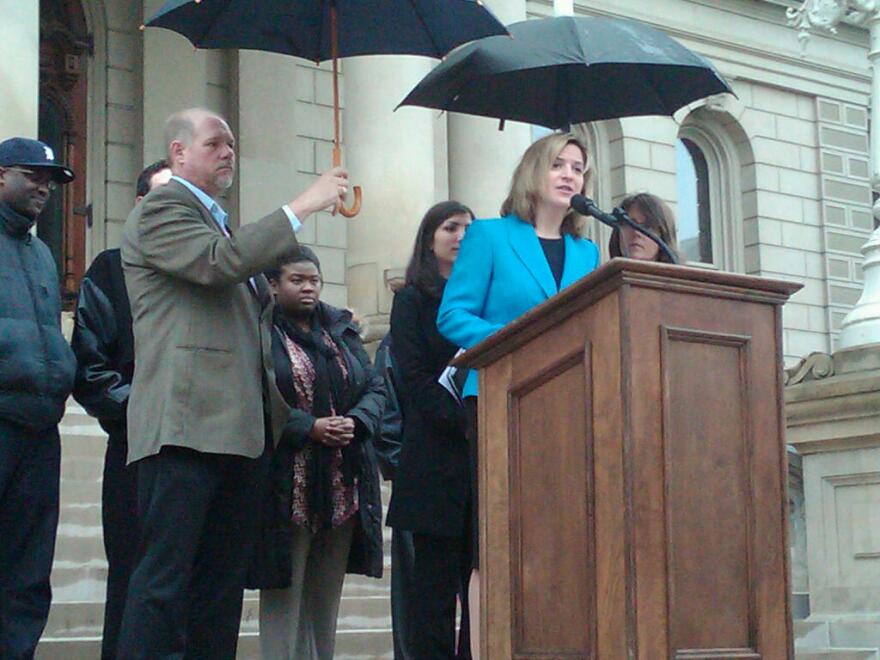 Corporations would have to report their spending on political advertising and lobbying under a proposed amendment to the state constitution. Organizers announced the drive today, although they won't start gathering signatures until later this month.
All amendments to the state constitution must be approved by voters.
A 2010 U.S. Supreme Court decision allows corporations to spend unlimited amounts of money on their own political ads. The court says it's up to states to decide whether to require disclosure.
Jocelyn Benson was the Democratic Party's nominee in 2010 for Michigan Secretary of State, and is leading the effort to adopt the amendment.
"It's really important when you think about our role not just as voters, but as consumers – when we buy products, we deserve and we have a right to know if the money we spend on companies or on products are being spent to influence political campaigns or lobby elected officials. This amendment would create that right," said Benson.
The amendment would require companies to immediately disclose any spending for a political purpose, and where the money came from. Benson's campaign is aiming for the November ballot.
The Associated Press reports that "backers have until July 9 to collect the 322,609 signatures needed to get the measure on the November ballot."