Welcome to Michigan Radio's coverage page for the 2012 Election.If you're looking for more information to help with your decisions, you can read our collection of stories about key races featured below.You can also check out our Guide to the Ballot Proposals.
Rep. Miller switches support from Perry to Romney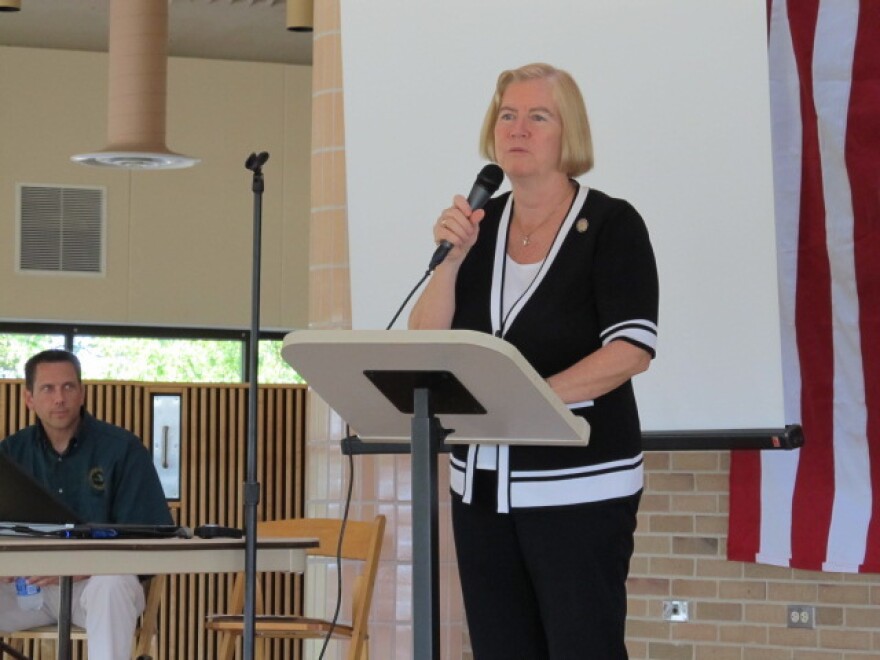 LANSING, Mich. (AP) - Michigan Rep. Candice Miller has endorsed Republican presidential candidate Mitt Romney after originally backing Texas Gov. Rick Perry.
Perry dropped out before Michigan's Feb. 28 GOP presidential primary, but remained on the ballot. The Romney campaign announced Miller's support on Wednesday.
She says Romney is the "person we need to lead our country" on the economy and other issues.
Miller is serving her fifth term as the congresswoman from Michigan's 10th District, which includes northern Macomb County and much of Michigan's Thumb. Former Massachusetts Gov. Romney won 16 of Michigan's GOP
national convention delegates in the primary election, while former Pennsylvania Sen. Rick Santorum won 14.
The Santorum campaign continues to contest whether Romney should have gotten two at-large delegates or only one.