On this page you'll find all of our stories on the city of Detroit.Suggest a story here and follow our podcast here.
In this morning's Michigan news headlines. . .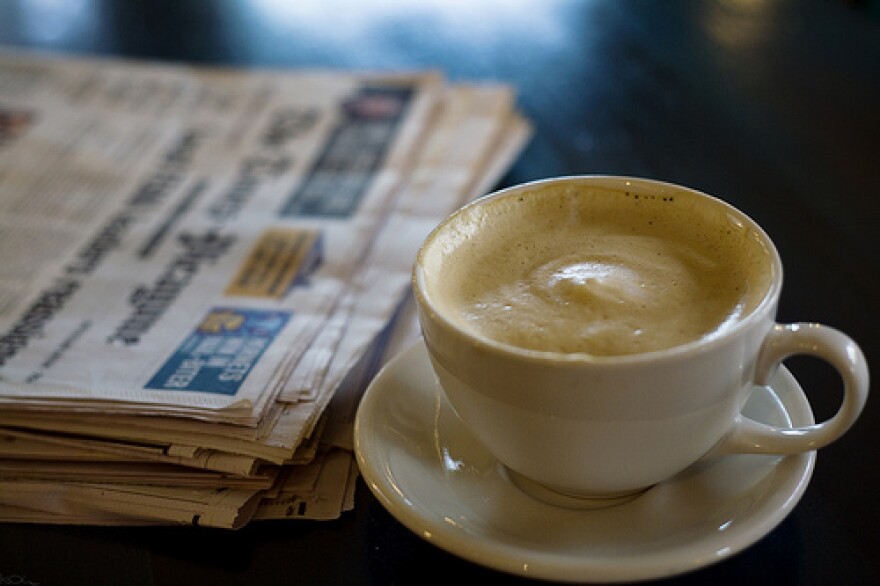 Gov. Snyder signs three bills for Detroit
"Governor Snyder was in Detroit yesterday to sign several bills he says will boost Detroit's long-term fortunes. One bill establishes a Regional Transit Authority to fund and operate mass transit in southeast Michigan. Snyder also signed bills establishing an authority to run Detroit's troubled public lighting system, and a downtown development district to subsidize a proposed new hockey arena for the Red Wings," Sarah Cwiek reports.
"End of the world" rumors close Genesee and Lapeer schools
"Schools are closed in Genesee and Lapeer counties today and tomorrow as a precaution and to calm people down. Police say they have determined that social media rumors about an armed 'student revolt' in conjunction with and "end of the world" Mayan prophecy were unfounded," Steve Carmody reports.
First snowstorm of the season sweeping the Midwest and northern Michigan
"Snow is falling in parts of northern Michigan as part of the Midwest's first major snowstorm of the season that's sweeping across several states. For parts of Michigan's northern Lower Peninsula, the weather service forecasts that 8 to 14 inches of snow will fall Thursday and into Friday. For parts of Michigan's Upper Peninsula, the weather service says that 8 to 13 inches of snow could fall by Friday afternoon. In West Michigan, several inches of snow could fall. Rain and snow are expected in southeast Michigan," the AP reports.