This morning's news: Snow across the state, Snyder's budget, and charter school unionization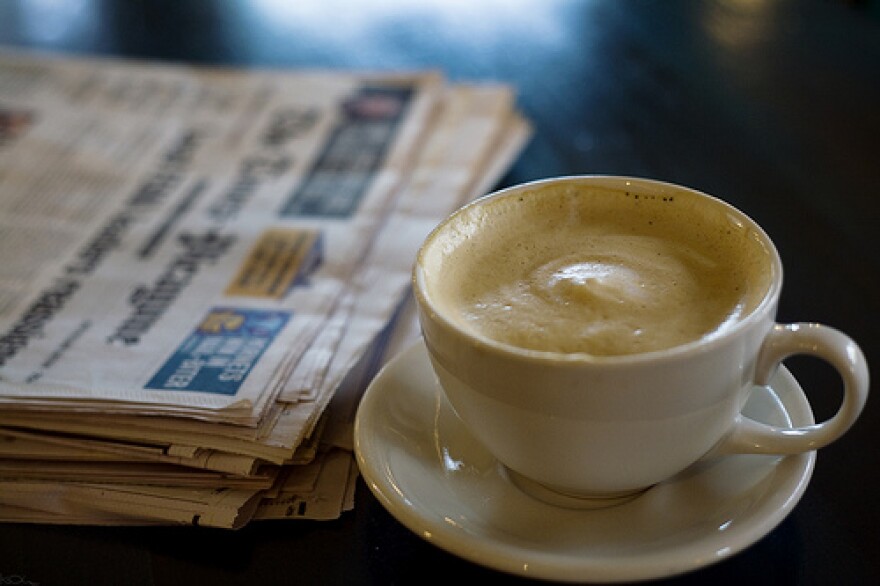 Snow blankets most of the state
Most of the Lower Peninsula is blanketed in snow as an overnight storm brought up to 9 inches in some areas, creating a potentially treacherous morning commute and causing many school districts to cancel classes.
Three to 7 inches of snow are expected in parts of mid and West Michigan, according to the Detroit Free Press. Areas of Southeast Michigan received up to 5 inches of snow. Parts of the northern Lower Peninsula could get up to 9 inches.
Snow is expected to continue throughout the morning, and it should taper off by around noon, the paper reported.
Gov. Snyder releases budget proposal
Republican Gov. Rick Snyder released his annual budget proposal Thursday morning.
"Sixty-one percent of the total investments we're recommending are either for savings or education. This is a responsible budget. This is a budget to look to that long term, and learn from our past mistakes," Snyder said in his announcement.
Among his priorities were increasing taxes to help pay for upkeep of the state's roads. Snyder proposed raising the gas tax to 33 cents a gallon for all types of fuel. He also wants to raise vehicle registration fees.
Michigan Radio's Mark Brush has a run down of Snyder's other budget priorities, which include increasing funding for all levels of education and expanding medicaid as part of the Affordable Care Act.
Detroit charter school teachers vote to unionize
Teachers at Detroit's largest charter school voted overwhelmingly last night to be represented by a union.
The teachers and staff at Cesar Chavez academy voted by a 2-1 margin to have the American Federation of Teachers represent them, Michigan Radio's Steve Carmody reports.
Only a small number of Michigan's charter schools have unionized employees. Nate Walker is with the AFT. He expects teachers in some other Michigan charter schools will also unionize this year. "I think in the future we can certainly expect more collective bargaining campaigns," says Walker, "But we can also expect charter school teachers to engage in the policy discussions that impact them."
- Joseph Lichterman, Michigan Radio Newsroom