On this page you'll find all of our stories on the city of Detroit.Suggest a story here and follow our podcast here.
The week in review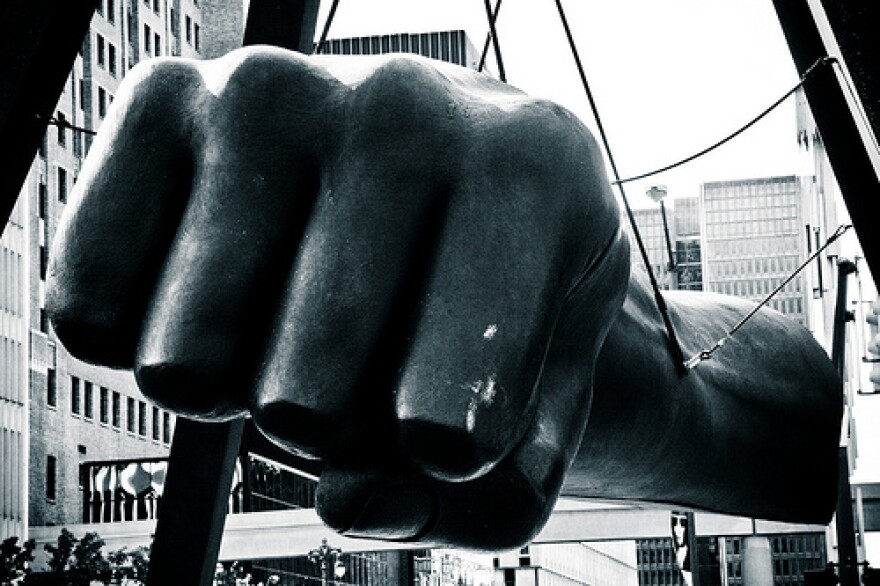 This week in review, Rina Miller and Jack Lessenberry discuss the second attempt to overhaul Blue Cross Blue Shield of Michigan, the great potential of Detroit getting an emergency manager, and debates over what control the Detroit Public School board has when they are under the control of an emergency financial manager.
A state House panel has decided not to add abortion language to a proposed overhaul of Blue Cross Blue Shield of Michigan. During the last legislative session, Governor Snyder vetoed the Blue Cross Blue Shield legislation because of the abortion language.
"[Governor Snyder] thought the bills were essentially telling the private insurers that they would have to have people purchase special riders for abortion and the governor said that while he was pro-life, it wasn't appropriate to tell a private insurer what they had to do," Lessenberry says.
The big news this week was that the financial review team for Detroit found the city to be in a financial crisis. Miller wondered what Lessenberry thought the city's reaction would be if the governor was to appoint an emergency manager for Detroit.
"All of the politicians kind of have to do a preform or protest against it. But to some extent there really is some sense of relief," Lessenberry says. "Of course the governor has not said formally yet that he will appoint an emergency manager, much less who that will be but I know no one who thinks he really has any other alternative."
Also this week, a judge ruled that the Detroit Public School board should have been included in decisions regarding academics and should work together with the financial manager for the school district. There was confusion over what powers the emergency manager has, since the old emergency manager law was suspended for months and ultimately repealed by voters last year. Now, a new emergency manager law will go into effect in late March that will restore powers to emergency managers.
Lessenberry says, "It's difficult for me to see what they can do in six weeks to sort of change academic programs but they may well try."