On this page you'll find all of our stories on the city of Detroit.Suggest a story here and follow our podcast here.
Comparing Detroit's rescue to the auto bailouts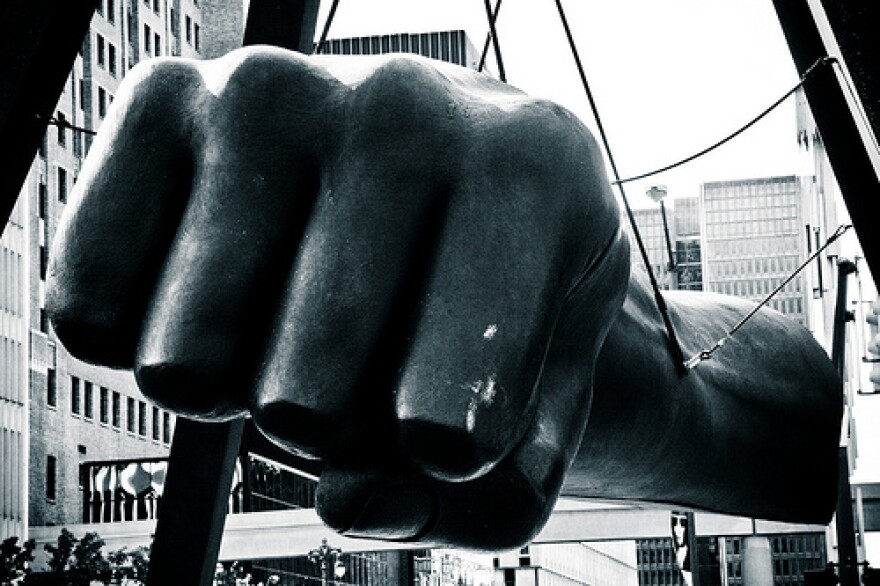 It's been a week since Governor Snyder announced Kevyn Orr as Detroit's emergency manager.
Orr, begins his new job on Monday.
Today, Business Columnist at the Detroit News Danel Howes wrote a column saying Detroit's situation is reminiscent of General Motors circa 2008.
He argues that what it really takes is an outsider - someone who isn't inside of the financial problem - to fix things.
That's what happened with the auto bankruptcy as well.
That creates a problem, particularly for Orr. There's a certain level of distrust among Detroiters who think Orr "isn't one of us" - that he can't really understand "our" problems.
What of the very strong cry that bringing in this unelected outside manager effectively strips Detroit citizens of their right to elect their leader?
Howes wrote in today's column:
"Detroit's culture of denial, dysfunction and entitlement, as obvious in the city's slide as it was in the auto bankruptcies, is a primary reason change here eventually is imposed from the outside."
We've seen the auto companies come back from the fiscal edge.
And much like what happened with the auto industry, he argues that over time those associated with the past failures begin to be sidelined and new leadership begins to emerge.
This is the narrative that Howes believes we'll see from Detroit in due time.
To hear our full interview with Howes, click the link above.