In this morning's news: Rally for Trayvon, Straits of Mackinac oil pipeline, student loan debt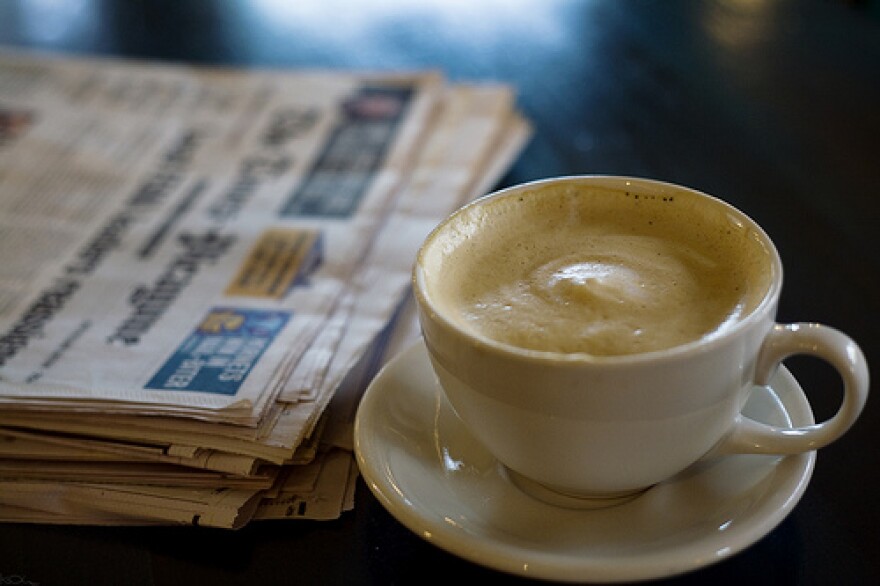 Rally held in Detroit for Trayvon Martin
More than a hundred protesters rallied in Detroit's Grand Circus Park yesterday in response to the not guilty verdict in the George Zimmerman trial. Zimmerman was charged with second degree murder in the shooting death of black 17-year-old Trayvon Martin in Florida. Rally goers described a desire for overall social change regarding civil rights issues like education, mass incarceration and gun violence.
Oil pipeline worries Michigan environmentalists
Environmental groups have rallied to call attention to an oil pipeline that crosses the Straits of Mackinac, the area linking Lakes Huron and Michigan. Critics say the 60-year-old pipeline at the bottom of the straits is aging and risky.They also fear Enbridge will pump heavy tar sands oil through the line, although the company says it has no plans to do so. It says the line is safe and regularly monitored.
Student loan debt higher for less expensive colleges
College students who go to pricier state schools are graduating with less student loan debt than those from supposedly less expensive state schools. On average, graduates from Michigan Tech, Central Michigan and Eastern Michigan University all have more student loan debt than those from Michigan State or the University of Michigan. Debbie Cochrane, research direction at the Institute for College Access and Success, says because of the amount of financial aid that might be available, the high sticker price of a larger school might actually end up costing less than a supposedly more affordable state school.